Three simple ways to unlock new revenue on your website today
Photo by Mark König on Unsplash
Working as an eCommerce professional I'm quite fortunate to gain real-world insights from an array of online retailing clients who I work with.
This article will reveal three tested and proven methods that online retailers around the world can deploy right now for immediate results. Results that convert into instant revenue — real cash in the bank!
So belt yourself in folks, here we go.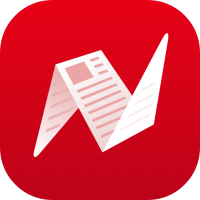 1. Monetize your shipping
As a consumer, I always aim to get a deal. Or at the very least hit the minimum order value for free shipping. The target set by whatever brand I'm engaging with so I don't 'waste' money on delivery. The reason I do this is that there are few alternatives to choose from if I want to feel like I've gotten some kind of deal — it's usually the only deal in town.
My advice to online retailers is simple — Stop it!
Shipping costs money. Fact. Someone has to bear the cost.
The only reason it's undervalued by consumers is that we're conditioned to think that way. Yes, online retailers either shout about it or at least include free-shipping as standard on their home page.
So having trained consumers to expect free shipping, by spending $50, $75 or even $100, most online retailers are missing out on an opportunity. Think about it. Take a $50 or $75 minimum spend for example. As a retailer, the actual cost to ship is between $4 to $6 domestically, at least, for a tracked and signed service. The financial impact is potentially this:
→ Margin lost: ($6 / $75) = 8%
Seven or eight per cent is a big chunk of margin to part with so easily. So why not try to reduce this and do so by giving your customers more choice?
The example below is from a real-world case study, a business that tried the 'choice-method' for one month in 2020, during peak demand. "Standard delivery" was still available for free if the buyer triggered the $100 threshold, which was the case at times. By contrast, when the company shipped 50,000 orders during their peak month, 50% of consumers chose "Priority picking with express delivery".
→ New revenue A: (50,000*0.5)*$9.95 = $248,750
Another 10% chose "Express" at $6.95 for 2-3 delivery.
→ New revenue B: (50,000*0.1)*$6.95 = $34,750
In a single month last year, the business realized new revenue totalling:
→ Total new revenue: ($248,750 + $34,750) = $283,500
Quite simply stunning. A result that represented 5% of annual revenue.
Consumer psychology online
The lead-time to cost ratio was a powerful proposition (if less than $100). What I mean by that is for $9.95 the customer was guaranteed next day delivery, but for $4.95 they would have to wait 5 times longer, or 2-3 days if they paid $6.95.
This masterstroke by the online retaining company was grounded in psychology. The logic inferred by most customers was:
For a just $5 more than the standard delivery cost I can get express delivery and shave 80% of the lead-time, guaranteeing my order next-day during a pandemic - Deal.
The average order value for this brand was $85 per order in 2020. Given the choice, half the number of customers who purchased during that month in 2020 opted for the premium delivery service.
2. Friction can pay
Shopify published an article about auto-populating the discount field directly from your email campaign. The thinking behind this feature is to reduce friction along the customer journey to increase conversion.
I disagree — be careful what you wish for too, which I'll explain below.
In the same case study mentioned above, the company decided not to do this (auto-populate the discount field) in 2019 or in 2020. Why? Because in 2017 and 2018 they auto-populated their discount field, giving away 10% automatically to everyone.
Last year (2020), 10% would have equated to $1.2 million.
Insane. Right?
Here's what happened when they stopped auto-populating the discount field:
Only 66% of customers actually bothered to copy and paste the 10% off discount code from their email to checkout.
Technology evolution has made us consumers inherently lazy.
In 2020 customers had to fill in the discount field, manually. So what was the outcome for the business considering that 33% or one-third of the 10% discount was left on the table i.e. 3.3% in revenue?
→ 3.3% meant that almost $400,000 was retained
The same principle applied as before — let the customer choose.
Tread carefully
What I meant by "be careful what you wish for" above, is that this method enables an online business to identify a cohort of customers who are price-sensitive and those who are not.
A price-led conversion focus can attract the wrong type of customer.
Don't get me wrong, I completely agree with the concept of "customer-first", although I'd rather know which customers to put first.
This type of data is gold-dust for online retailers.
Knowing the type of customers that are less price-sensitive means that you can find more profitable customers. In effect, defining a lookalike persona from your ideal customer. Your conversion rate may dip, temporarily, but your Customer Lifetime Value will be better off in the long term.
Result
In 2020, the business realized new revenue totalling: $283,500 + $400,000 = $683,500.
If the inverse were true, where non-price-sensitive customers represented 66% as opposed to 33%, the impact would be even better and look something like this:
→ 6.6% would equate to $800,000 being retained by the business
The numbers don't lie folks!
3. Branded novelty product
What I'm about to explain is not entirely unique, but highly convertible if the price point is low and/or highly discounted — less than a Dollar. However, it's worth pointing out that a unique dimension can add appeal due to scarcity mindest i.e. a product that can only be bought from this website.
Let me share a story with you about the power of one such novelty. Back in the 1980s a UK bank, Ulster Bank, was trying to gain market share in Ireland. They knew that Irish consumers rarely changed banks, so the strategy was aimed at capturing future customers, the next generation.
Enter Henri the Hippo!
Image source: Ulster Bank
To date, almost 40 years later, Henri the Hippo is considered to be one of the most successful marketing campaigns ever in Ireland.
In the 1980s, a household without a Henri the Hippo was unheard of.
In fact, in 2008 the bank relaunched "Henri" to entice the next generation of Irish consumers, dampening the impact of the financial downturn by relying "on nostalgia to sell the account to sentimental parents." (The Irish Times, 2008).
So what's my point I hear you say. Well, online retailers can adopt a similar offering for their customers, a novelty product at checkout can generate easy revenue. Here are three examples:
Pack of 10 bookmarkers
A fridge magnet
Shopping keyring
The list price for these items can retail for a few dollars, say $4.99, but by offering customers a 50%-80% discount at final checkout converts (see example below) like shooting fish in a barrel.
Why?
Because at 50%, or better still, 80% discount at just $0.99 "Cognitive Dissonance" associated with consumer spending (regret), or overspend is removed.
We rarely give a second thought when something costs cents, a fraction of our total basket (Mcleod, 2018). The same client noted above sold 10,000 novelty items during their busiest month in 2020, generating $9,900 new revenue at a 66% margin ($6,600).
The magic
The real magic occurs during the aftersale - brand awareness. The reason for this is that by placing a physical and functional branded product in the consumer's hands at home is hugely powerful. Yet subtle. The ultimate product placement (Johnson, 2018).
The impact - free lifetime marketing!
Functional products like fridge magnets are non-perishable, as such can be used for a lifetime, potentially. Let's consider the impact of this strategy. Take a family of four in a single household, 2 adults and 2 children:
Each uses the fridge once a day — 365*4 = 1,460 impressions
Each uses a bookmark once a week — 52*4 = 208 impressions
The shopping keyring is used once a week — 52*1 = 52 impressions
So in a single year, a family of four could potentially interact 1,716 times with your brand—for free!
That's strategic marketing!
Final thoughts
This evidence-based observation has certainly influenced the thinking of online retailers. Allow me to recap the three takeaways recommended above:
Monetize your shipping—This is an untapped revenue stream, all to often sacrificed by online retailers. I'd urge you to reconsider your approach.
Embrace friction—A frictionless journey is an admirable objective unless you're leaving money on the table as a result. So think about your business before overthinking the consumer journey.
Novelty marketing— Free marketing is … priceless ... quite literally. Brainstorm ways to place your brand in the home of your consumers, offline. It will pay back tenfold.
In 2021, the case study client used above (in 2020) is anticipating a 30% increase in sales, minimum. Let me show you what this means in numbers:
2019 → ($205,650 + $264,000 + $9,900) = $479,550
2020 → ($283,500 + $400,000 + $9,900) = $692,500
2021 → ($692,500)*1.3 = $900,500
Would you like an additional $900k+ in instant revenue and do so with your customer's permission?