A personal journey from construction to eCommerce
Image by 🎄Merry Christmas 🎄 from Pixabay
In 2007 things were good. In February of that year, I picked up the keys to my new home. In July I was paid a €6k bonus on top of my salary.
What could go wrong?
"People will hate you, rate you, shake you, and break you. But how strong you stand is what makes you."—LeBron James
By 2008, things started to change, drastically. The global financial crisis hit and by the end of 2009 Ireland was a 'basket-case'.
Our banks were bust to the tune of €90 Billion.
There was no money in the economy.
In 2010, elevator shafts peppered the Dublin skyline, grey concrete structures lay barren across the capital. Unfinished. Abandoned.
"Don't quit. Suffer now and live the rest of your life as a champion."—Muhammad Ali
By 2012, I was disillusioned.
For the previous decade, I'd been working hard as an Engineer in the built environment — the lift industry. My job had evolved into a commercial role, but deals were thin on the ground, then dried up.
I had to change.
"Our deepest fear is not that we are inadequate. Our deepest fear is that we are powerful beyond measure. It is our light, not our darkness that most frightens us"—Marianne Williamson
In my minds-eye, I set out a 3-step plan.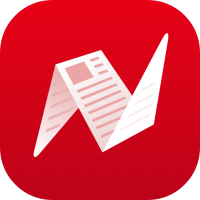 Step 1 — Get Fired
Some of my friends were working in the Digital and eCommerce space at the time. The recession didn't seem to have any impact on them whatsoever, certainly not long-term, with the exception of a short-lived dip in 2008.
But it bounced back, and fast.
It caught my attention.
The eCommerce industry bucked the trend. In 2010 it was on an upward projection — double-digit growth — and hasn't looked back since.
"There is only one way to avoid criticism: do nothing, say nothing, and be nothing."—Aristotle
I was in my 30s. I was apprehensive. I had to do something.
Then one night, it hit home. In the dark of night, it was as clear as day ... I had to change my career.
Could I do it?
Who knows, but I knew I'd never know unless I tried — so I did.
"There is no such thing as job security. Winning or losing is now happening faster than ever before."―Nicky Verd
The first step was to leave my job. Or get fired. In the end, I was made redundant, it was November 2012.
This cleared the way for me to think. To act. To set the wheels in motion.
"If you live for people's acceptance, you will die from their rejection."―Lecrae
Step 2 — Upskill
In order to change my career, I knew I had to upskill, to bring something to the job market table. To appeal to prospective employers. Failing that I'd have to go it alone.
I was excited — the unknown lit a fire inside me.
At the time, qualified Architects were applying for jobs at McDonald's. Not that there was anything wrong with that, but I had a vision and Ronald McDonald wasn't part of it.
"The harder the conflict, the more glorious the triumph."―Thomas Paine
With a few savings in the bank, I had two choices:
Miss my mortgage payments, or
Go for broke
I decided to act responsibly — I invested in Me — my MBA.
The bank could wait. They got us here in the first place with wreckless lending and retained their €100k jobs while the rest of us took the brunt of the storm.
And just like that, phase two of my journey began.
"What you were taught 10-20 years ago is fast becoming obsolete. Upskill yourself and recreate your world"―Nicky Verd
By the end of 2014, I submitted my MBA Thesis. My father had passed away that summer, just 2 weeks after my final exams. He always inspired me. So as a tribute to him my chosen topic was an easy decision—Leadership.
Final results were published in 2015. My Thesis was awarded an A-grade.
Soon after receiving my results, I attended my graduation. I was stunned to learn that I was awarded 'MBA Student of The Year'!
If I had to choose one word to describe how I felt at that moment, it would be this:
… Validated!
I'd made the right choice. Plus, my upskill journey didn't stop there, rather it had just begun and is on-going today.
"Never let success go to your head. never let failure get to your heart."―Beyoncé
When the dust settled, I'd bettered myself. I improved my level of education. I evolved. My thinking changed. Also, I agreed on a deal with my Bank. My debt was capitalized. My home was safe and payments were soon back on track.
Step 3 — Network
Since the end of 2012 until today I've learned to nurture my network. Remember that your network is one of the most powerful assets you own.
So own it. Protect it. Develop it.
"Networking is not about just connecting people. It's about connecting people with people, people with ideas, and people with opportunities."―Michele Jennae
In 2013, when I was halfway through my MBA, I secured a role with an Entrepreneur that I'd known for 20+ years. Since our school days. Plus we're still working together today.
My role now and since 2013 is in the eCommerce industry.
"The purpose of life, after all, is to live it, to taste experience to the utmost, to reach out eagerly and without fear for a newer and richer experience."―Eleanor Roosevelt
Reflection
If I was to share any lessons from my experience over the last decade I'd simplify it into three words:
№ 1 — Dream: The impossible is possible, don't ever forget that.
№ 2 — Belief: Never stop believing. Most of all, never stop believing in YOU.
№ 3 — Persistence: There are no better words than that of Calvin Coolidge, so I'll leave you with this:
"Nothing in this world can take the place of persistence. Talent will not; nothing is more common than unsuccessful men with talent. Genius will not; unrewarded genius is almost a proverb. Education will not; the world is full of educated derelicts. Persistence and determination alone are omnipotent."—Calvin Coolidge