What I discovered from four questions I asked a female founder of an e-commerce startup
Photo by Christina @ wocintechchat.com on Unsplash
I was fortunate to interview a number of female entrepreneurs for a piece of research over the last couple of years.
This article is one such interview that I'd like to share with you.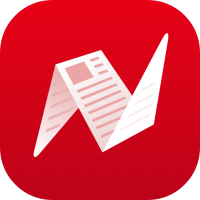 Question 1 — What drives you? Why do you do what you do?
The first question was designed to gain insight into the mind behind the entrepreneur, in terms of motivations, traits, and behaviours.
Response to Q1:
I actually can't be specific as to where my drive, energy, and focus comes from, to want to start a business or be involved in a startup business.
All I know is it's always been there and it's something I'm completely certain about, which is interesting as I'm not certain about a lot of things in my life but I am certain that this is what I want to do.
It feels very visceral, like an internal source of energy and if I'm not being involved in something exciting, interesting, or challenging I feel restless and very unhappy.
I feel it's very related to why I loved swimming and what it gave me and in some ways, I have been searching for something in my life to replace swimming.
"It could also be described as tenaciousness."
I've sometimes joked to people that if I was handed an in-depth car manual told to go out and fix a car, I would. That there is something inside me that will take on nearly any task with gusto.
I also know it has nothing to do with money and more about creativity and being involved with people. For instance, if I was given the option to win the lottery or build a successful business I would choose the latter.
"Life-fulfilling work is never about the money- when you feel true passion for something you instinctively find ways to nurture it."—Eileen Fisher, founder of Eileen Fisher Inc.
I'm also highly driven to collaborate with other people and I'm fascinated and amazed at what teams can create and deliver, how ideas nurtured in a group can develop and become great with the input of diverse individuals.
Question 2 — What are the biggest challenges that you face as an eCommerce leader?
The second question was proposed to understand the sector-specific challenges facing a female founder.
Response to Q2:
I don't have a background in eCommerce and I have found the learning curve steep. There are so many aspects to an online business and it's challenging to get first-rate advice.
There is a lot of point of views but it's difficult to find the advice that will make the difference to your business; what to prioritize, why your customers are behaving the way they are.
In parts of Europe, I think there is a real deficit when it comes to expert e-commerce marketing skills.
I'm at the very early stages of launching my business so I'm not recruiting at the moment but I anticipate that finding the right people will be a challenge.
"I have never worked a day in my life without selling. If I believe in something, I sell it and I sell it hard."—Estee Lauder, Co-Founder of Estee Lauder Corp.
I'm certainly finding it difficult to get good 'freelance' advice. The reality is people do not seem to have a clear understanding of the e-commerce marketing landscape (in Ireland) and this is very challenging.
Question 3 — What are the biggest opportunities you see as an eCommerce leader?
The third question was designed to identify industry-specific (eCommerce) opportunities.
Response to Q3:
I see two growing spaces:
Digital consulting agencies for marketing and content
Order fulfilment for order processing
I live and work in Ireland, which lagged behind mature e-commerce markets like the UK and the USA, but we're making great progress lately. Digital consulting agencies and fulfilment companies are two areas ripe for growth in Europe and beyond.
"On my own I will just create, and if it works, it works, and if it doesn't, I'll create something else. I don't have any limitations on what I think I could do or be."—Oprah Winfrey, Host, Producer and Philanthropist
Other great opportunities for female founders today are things like:
Access to platforms like Shopify
The ability to build a brand
Tapping into the power of social media
Female startup funding initiatives
Female founder support groups
That's just a snippet of what's out there for women who are starting a business now.
Question 4 — What leadership traits and characteristics or indeed strengths and weaknesses do you feel are required or hinder you in your pursuit of excellence in your field of expertise?
The fourth question explored leadership to better understand the views, from a female founders' perspective.
Response to Q4:
I think it's vitally important to listen to your market/audience and the data produced from eCommerce endeavours is unique compared to more traditional businesses.
This needs to be mined, to shape strategy and pivot the business as quickly as possible especially at the start. Executing as quickly as possible is also key.
I did a lot of research and preparation prior to starting a business for years, reading all the books, etc. but nothing prepares you for actually doing it.
All the lessons you may have read about such as cash flow, feeling the fear and doing it anyway take on a whole new perspective when you're in it.
"Knowing that things could be worse should not stop us from trying to make them better."—Sheryl Sandberg, ex-Facebook CEO, Author
If I was to give any advice to anyone it's about holding your nerve, taking the emotion out of decisions, and always remembering why you decided to do it in the first place.
Final thoughts
Thanks to this female founder, the lady who kindly gave up her time for this interview, a number of takeaways stand out.
So to recap, allow summarise 4 takeaways by borrowing the words of this female entrepreneur:
№1 — What drives you? "I am certain that this is what I want to do."
№2 — Challenges? To find "good 'freelance' advice."
№3 — Opportunities? "Digital consulting agencies and fulfilment companies are two areas ripe for growth." So it's a good time to start a new partnership.
№4 — Leadership? "It's vitally important to listen to your market" your audience. Also, "if I was to give any advice to anyone it's about holding your nerve, taking the emotion out of decisions, and always remembering why you decided to do it in the first place."
To those female founders out there reading this article, I'd very much welcome your feedback, insights into your journey and experience thus far.