When the lights are out the ugly side of sport comes out to play
Photo by Ramiro Pianarosa on Unsplash
The tagline of the '80s and '90s was to "Be Like Mike", a reference to the NBA superstar regarded by most as the greatest basketball player of all time, Michael Jordan.
Jordan himself admitted that he's not perfect, although his incredible achievements indicate otherwise. It's estimated that he accrued a wealth of over $2 billion during his career in addition to winning six NBA titles with the Chicago Bulls and numerous all-star awards.
"Some people think football is a matter of life and death. I assure you, it's much more serious than that."—Bill Shankly, ex-Liverpool FC manager
There is a darker side in the world of sport, an underbelly that lurks behind a competitive mind. This article will discuss three of the most common worldwide.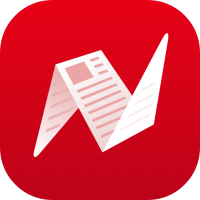 Fierce rivalry in sports
A sporting rivalry is a key ingredient for competition. As an ex-swimmer, I had rivals, tough competitors that raised my game.
Take Manchester United's former captain, Roy Keane from Ireland, and Arsenal's former captain, Patrick Viera from France, who faced off on numerous occasions. In 2005 however, this rivalry almost spilled over into blows. Roy Keane was like a man possessed when he took to the field, in his mind he was going into battle, going to war.
To win six NBA championships is an incredible feat. In the early days, Jordan and the Bulls were chasing their fierce rivals, the Detroit Pistons. The Pistons were known as 'Bad Boys' of the NBA due to their aggressive style. Led by Isiah Thomas they won back-to-back titles in '89 and '90, beating the Bulls along the way. Isiah and co knew how good Jordan was, so devised a plan, known as the 'Jordan Rules'. When they faced off, the Pistons would physically bully Jordan. Defensive players assigned to do the deed starved him of the ball.
On-court bullying led to Jordan adding timber in the offseason to improve his strength to compete with physical players like Rodman. Then 12 months later, the Bulls swept aside the Pistons in the finals.
The 'Bad Boy' Pistons left the court before the final whistle, refusing to shake the hands of Jordan and crew. Similar to Keane and Viera, the rivalry between the bulls and the Pistons spiled over. Allegedly Thomas was overlooked for the 'Dream Team' selection to compete at the 1992 US Olympics, despite being the best if not one of the top two point guards in the NBA at the time.
"I don't know what went into that process, I met the criteria to be selected, but I wasn't."— Isiah Thomas
Rumour has it that Jordan, although he denies it, made the US head coach Chuck Daly choose him or Thomas. Ironically Daly was the head coach at Detroit at the time. Rivalry cost Thomas an Olympic Gold medal, even Jordan said that:
"The best point guard of all time is Magic Johnson and right behind him is Isiah Thomas. No matter how much I hate him, I respect his game."—Michael Jordan
Bullying in sports
This word repels most people. In sport, however, aggression and ego combine to formulate a viscous concoction. Like Roy Keane, fellow Irishman and MMA superstar Conor McGregor was never one to shy away from his ability to influence his sport in any way he can.
"We're not just here to take part, we're here to take over."—Conor McGregor
There's always a war of tongues in sport and McGregor is a master of it.
As far as Jordan is concerned, some suggested that he took his trash talk too far on occasion. When Bill Cartwright joined the Bulls in the late 90s Jordan didn't welcome him with open arms. Jordan said he had bad hands and would fling poor passes to Cartwright to show him up.
When Cartwright was injured Jordan would call him 'Medical Bill'.
Cartwright was part of the Bulls team that won the 'three-peat' championship victories in the 90s.
Mugsy Bogues was the smallest player to ever don an NBA jersey. The diminutive Bouges stood at just 5-foot, 3-inches, but led the league in steals during his career.
Those closer to the sport mentioned that Jordan's words were beyond bullying, nothing less than abusive. At a game against the Hornets in 1995, the Bulls assistant coach recalled that Jordan stepped back from Bogues, and said: "Shoot it you f****** midget."
At the 1992 Olympics, Tony Kucoc was also targetted by Bulls duo Jordan and Pippen. They were annoyed that their franchise owner spent time abroad trying to sign Kucoc while Pippen's contract was about to expire.
Gambling in sports
Sport and gambling have gone hand in hand since the first competitors faced off. Gambling is entrenched in rivalry; the financial pull is a strong force, the stakes are high.
In Ireland, the GAA has had its fair share of problems with this addiction. This affliction is a smear on the game.
Across the water in the Premier League (UK), footballers have often fancied a flutter. The vast sums that came to light in recent years are mindblowing. Yet, in an ironic twist, half the teams have gambling sponsors.
Jordan made no secret of the fact he enjoys gambling, but adamant that he's never had a problem with it. Although with $2 billion at your disposal it would be hard to wind up like mere-mortals who've befallen this addiction.
During the 1993 Eastern Finals against the Knicks Jordan's habit was unmasked in the public domain. According to Jordan, to get away from basketball he travelled to the gambling mecca of the east coast, Atlantic City.
In true billionaire style, Jordan took a limo and gambled for a few hours. He said that he was home by 12.30 am, but other punters said that he only left a casino at 2:30 am.
The Bulls lost the next night following an underwhelming performance by Jordan.
Final Thoughts
The truth is that gambling and sport will never be divorced as competition and rivalry are woven into both activities.
With this in mind, allow me to borrow the words of a fellow writer:
A "powerful moment is all about mindset, motivation, passion, and a willingness to do great things for yourself and others."—Christopher D. Connors
The quote above may capture the essence of sports, certainly in the modern world, but the ugly side of sports will continue to lurk in the shadows.