A story about the importance of empathetic-leadership in times of great uncertainty
Daniel Goleman wrote about leadership during "troubled times" in his recent article, a piece inspired by current world events.
Great uncertainty brings challenges, that are magnified and more complex when there's work to be done, alone.
At times of global disruption such as the global pandemic that we're experiencing today, Goleman states that the world needs a "higher level" of guidance. A style of leadership that calls for all of us to enhance our ability to handle our "own emotions" for the collective benefit.
Goleman demands that "leaders show" a higher degree of "empathy" today.
This article will discuss four scenarios, four simple guidelines that the pioneer of emotional intelligence recommends for new-age leaders in 2021 and beyond.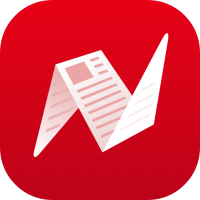 Daniel Goleman's tips for leading during a crisis
In the past IQ was considered to be the best way to measure excellence. It "was unquestioned" by society and academics alike for decades. This triggered a debate that raged "over whether it was set in our genes or due to experience."
"When dealing with people, remember you are not dealing with creatures of logic, but with creatures of emotion."—Dale Carnegie
Goleman broke the mould, introducing "a new way of thinking about the ingredients of life success." This ingredient expanded the dimensions of intelligent measurement than most consider encompasses a trifecta of skills, under the following:
Intelligence quotient
Emotional intelligence
Creative quotient
Below is a synopsis of Goleman's latest proposition with respect to emotional intelligence.
Tip №1 — Unravel the frazzled so they can dazzle
Workers "who are the most frazzled" are "helped greatly" when a leader exhibits "empathic concern." Goleman recommends that leaders should adopt a "one-on-one conversation, ideally about the other person", focusing on things:
Like "how they are doing?
What they hope for? and,
How you can help them," lead them? — Daniel Goleman
As a leader, do you unravel the frazzled or tie the frazzled up in knots?
Surprisingly, too many leaders believe that sucking every ounce of energy out of their employees in some way correlates to a job well done. It doesn't. This vampire behaviour could be nothing further from the truth.
Great leaders appreciate the balance between life and work, they see downtime as a necessity for high performance. They think like coaches of elite athletes, putting as much emphasis on rest and play as they do on hard work so that their top performers show up unfrazzled.
Tip №2 — High emotionally intelligent leaders feel a duty to inspire
These are the type of leaders who give us permission to try our best despite the outcome. Great leaders are coaches who "settle conflicts effectively"; skilled mentors committed to guiding their direct reports. Think about what Daniel Goleman said about the "performance review":
It "does not mean a harsh judgment, but rather an opportunity to give realistic feedback while offering ways for the person to improve."
Realistic feedback is important once delivered in a constructive manner. Leaders own their emotions, but great leaders learn how to deploy emotional critique in a positive fashion that inspires those around them to raise their game and improve at every opportunity.
As a leader, how do you appraise performance? Is your approach autocratic or emphatic?
№3 — Crisis leadership is about emotionally intelligent management
Goleman referred to Wharton psychologist, Sigal Barsade, citing the work she undertook during her time at Yale School of Management.
She did a series of studies showing that "when a team leader was in a positive, upbeat mood, members of the team caught that mood and performance went up."— Sigal Barsade
A powerful conclusion, yes, but likewise a no-brainer. By contrast, when a leader is "downbeat", their mood spreads across the team like a virus, "and performance went down" according to Barsade's study.
№4 — Emotionally intelligent leaders are part of the team
Emotionally intelligent leaders are team players. Period. They collaborate with a purpose for the collective reward towards a "common goal".
"The urge to get ahead for oneself, so powerful when people are individual contributors, gives way as you get a leadership position to shared, organizational goals."—Daniel Goleman
Leadership is about others, followers. Individualism "gives way as you get a leadership position", becoming motivated by collective "organizational goals."
Final thoughts
Barsade's study involved simulated teams, but validated "that the mood of the team was directly impacted by the mood of the leader."
"The more upbeat the leader, the more productive the team", whereas
The more down the leader, the worse the team performed."
Simple. Right?
"This is known as "emotional contagion", when people in power dictate the mood of everyone around them."—Sigal Barsade
Emotional contagion can be positive or negative. Great leaders make efforts to maintain an "upbeat" mood as they know their energy can trickle downstream, impacting their followers and in doing so, influence their performance for the benefit of the organisation.
Key takeaways
According to the foremost emotional intelligence thought-leader of his generation, Daniel Goleman advises that leaders with higher emotional intelligence help their organization to prosper. Again, simple. Or at least on the surface.
Here are 4 takeaways:
1) Work—Employees with high emotional intelligence leaders are happier, "more satisfied with their job and more committed" to the organization, so likely to stay rather than seek another job which in turn reduces recruitment costs.
2) Smart—The best companies weave emotional intelligence assessment, metrics into performance management to "improve people's job satisfaction" and "organizational commitment" to lessen turnover of staff and as a result reduce cost by improving retention.
3) Mood—Emotional intelligence improves job satisfaction by "reducing negative moods" while "increasing positive feelings at work" to drive performance.
4) Top-tip—For organizations that aspire to have a "more productive", "satisfied" workforce, incorporating emotional intelligence is core for an effective rulebook to "hire, train, and develop your people."
Leadership effectiveness is that simple, yet so many can screw it up. So to be a better leader, we must make empathy part of our style.
What's your leadership style—are you empathic or autocratic?