A discussion about the impact of a crowded home-office on remote workers
Photo by Brandy Kennedy on Unsplash.
The new work environment means that millions are now working remotely, from home. How can we get better at knowing when enough is enough, and detach from the workday?
In the past, I enjoyed working from home, an uninterrupted and productive space. This is not the case during the lockdown. Ad-hoc meetings are frequent and there's an underlying sentiment to think that we're permanently accessible — always on.
My working from home experience is no longer the uninterrupted peaceful space I enjoyed previously, due to interruptions. The family and dogs are getting on my nerves, to be honest.
Maybe I have too much on my plate.
Like me, a lot of remote workers are working longer hours. Also, switching off is harder. Interruptions add 1–4 hours to my day as I have to reset all too often. This means that knowing when to switch off has become more difficult because I allow myself to push things out.
What's causing this? Could it be guilt?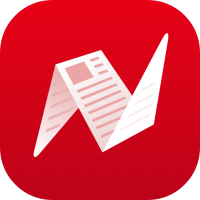 The guilt complex for remote workers
Guilt is self-conscious emotion. It stems from relationships and interactions, feelings that arise from a perceived or anticipated exposure in the shape of disapproval or transgressions.
It's an unpleasant emotion. One that's activated when we perceive that our behaviour as we've failed us, or others, in meeting internalized social standards like competence or morality.
Where an entire family is remote working, home life and work-life boundaries between have become blurred. The traditional working day is flexible, more agile so that employees can balance home commitments with work tasks.
In this situation, having a cut-off time is more difficult. So the potential to experience guilt, from our decisions, is encountered on multiple fronts.
Should I walk the Dog? Should I reply to that email at 9.30 pm? Should I have lunch with the family? Should I be still working at 10 pm?
Guilt leads to tension, remorse, and regret. This negative self-inflicted evaluation of our behaviour drives us nuts. We ruminate. We reassess our decisions, our behaviours, and expend time and energy to make amends.
It's tiring!
Am I participating in a culture of long working hours if I respond to a late email?
Am I condoning workaholism?
What if I don't reply to an email? Will my colleagues think I'm not committed? After all, what else do I have to do, I'm on lockdown.
Being always on, contactable all day, is new stress, a pressure to avoid social disapproval. Why? Because I'm not available on demand.
Workplace wellbeing for employees who work remotely
So what are the implications for our wellbeing while the entire family works from home?
Wellbeing can be positive or negative. Wellbeing dimensions relate to job satisfaction, values, and engagement. Whereas ill-being is a road to burnout from workaholism.
Workers in either each state exhibit different levels of satisfaction and energy. For instance, those with a high degree of job satisfaction tend to be content, happy, and relaxed.
In an ideal situation, employees should be happy, dedicated, working with energy, fully immersed in the task at hand.
A negative state is a polar opposite to wellbeing … ill-being.
Overworked employees are unhappy. They're irritable, agitated, and in some cases hostile. Workers who burn out are exhausted, lethargic, and sad.
Recognizing each state of wellbeing at work allows us to address and develop a healthy relationship with our work, thus preventing work-life imbalances.
Workplace events can trigger negative or positive emotional responses. These emotions are at the core of our workplace-wellbeing. Acts of management can trigger emotional events, impacting our ability to achieve our goals, obtain recognition, and having a feeling of control over our career.
Workplace emotions are important as they influence our wellbeing.
Negative, self-conscious emotional guilt indicates a level of dissatisfaction or even exhaustion. To avoid this, leaders must manage work boundaries with respect to home life in a remote environment.
The role of leadership is to ensure that employees don't ruminate or feel any sense of guilt when they're not connected. That it's okay to be offline.
Research on remote working
In May 2020, PWC conducted a piece of research "with over 850 workers in Malta to understand whether this will be a sustainable way of working in the long term." While the sample size was small, the results highlighted some interesting insights:
The work of 95% of respondents can be carried out remotely
The majority (71%) of survey participants confirmed that they were working completely remotely, with 61% stating that this was their first experience working remotely.
The main reasons for not working remotely included senior management not allowing employees to work from home due to fears of reduced productivity and organisations not being set up to work remotely due to limitations such as infrastructure, systems, etc.
44% found that their productivity had actually increased when compared to working onsite.
Most respondents see themselves working remotely up to 1-2 days a week post-COVID19 with 51% saying their ideal way of working would be to split time between working from the office and working remotely (Source PWC).
The PWC research lacked longitudinal data and multi-cultural impacts given that it was undertaken during a single month on a small island in the Mediterranean. This calls for a deeper piece of research to include an array of countries across each continent to truly understand the pros and cons of working from home.
Although early data does indicate the effectiveness of a hybrid-model that, if nothing else, can improve the work-life balance and wellbeing of employees. Arguably a valid reason to pursue this model.
Final thoughts
We all have a role to play. Every employee should be conscientious of course, in terms of how they're feeling, being more aware of their current state of wellbeing at work.
Acknowledge when you're in a positive state or a negative state.
Leaders have a significant role in ensuring that employees have clarity and reasonable deliverables. This will empower followers, resulting in effort and achievement.
Leaders must and acknowledge when an employee has delivered enough work.
Leaders have control over workload, so influence the team culture where work-life boundaries are respected and encouraged.
If a leader's behaviour demonstrates that we should be always-on, at all times during lockdown, that's a problem. The impact is that employees will feel guilty if they cannot work on this standard and manage work-life boundaries.
Companies have a crucial role, like setting an email curfew to protect every employee's right to disconnect. This will strike a healthy digital balance.
Don't allow emotions like guilt to drive you to exhaustion. We have the right to disconnect. When enough work is done for today, switch off, close your laptop, and put your phone away until tomorrow.