Five simple steps to enhance product innovation
When Michael Dyson designed vacuum cleaners he made sure that the final product looked different — futuristic. In fact, a Dyson vacuum would not look out of place on a Star Wars movie set.
Think about it.
If George Lucas had a Dyson vacuum the 1970s audience would easily accept it as some type of time machine or a sophisticated weapon, or both.
Today we recognize a Dyson vacuum as a domestic cleaning tools and no more.
But vacuum cleaners didn't always look like this. Last century they were boring, devoid of colour, quite unsexy — not that they're sexy now — you get the point.
A brand becomes synonymous with innovation through beautiful design.
Steve Jobs appreciated Design Thinking with a keen eye on fuctionality.
The Next computer design outweighed the fact that it was technically inferior. When Jobs returned to Apple design features and user functionality were at the forefront of every launch.
This article will discuss five elements used by successful inventors like Dyson and Jobs to make an innovative product look beautiful in order to get the message across to their audience.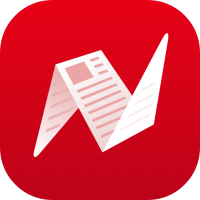 №1 — Customers
Although Steve Jobs might disagree, he believed that "customers don't know what they want" until you build it, the vast majority of product managers, inventors, and designers use design thinking techniques to produce an MVP — a prototype for early-stage customer testing and feedback.
In parallel with prototype development, businesses make efforts to understand consumer needs, actively seeking answers about their target audience by asking the following questions:
Who are they?
What do they want?
Why would they buy our product?
What features and benefits would attract them?
How much are they prepared to pay?
Whether you're designing a product or a service the approach is the same for consumer led innovation. Once you nail this you can grow your audience by searching for new customers that 'lookalke' your existing customer base.
№2 — Product characteristics
By understanding their audience, the target consumer, development teams can start to implement product features, derived from market research to answer the following questions:
What should our new product look like?
Does it look and feel innovative — is it sexy?
How will our product function?
What problem(s) will it solve for the target audience?
Will it do what the brand name suggests?
Product functionality is a collection of requirements highlighted by the consumer during the early-stage market research phase, refined over time through a consumer feedback loop.
"Have no fear of perfection—you'll never reach it."—Salvador Dali
№3 — Market competitors
Knowing your competitors is a strength for any business. By conducting deep-dive 'competitor analysis' your team can learn:
Who your competitors are (including new entrants)?
How is your product or service is different?
How does your product name or brand differentiate in the mind of the consumer?
How does the cost of your product or service compare to
SWOT — What are your strengths, weaknesses, opportunities, and threats?
Now that market boundaries are becoming blurred, your competitors may not even participate in your market today, so look outside your marketplace for potential 'new entrants' in the future.
Think about Apple and how easily they jumped from the PC market to the Telco market and transformed it in the process leaving behind casualties like Nokia and Blackberry.
№4 — Facilitate a creative hub
Almost every major city, indeed most major companies across the globe today have set-up incubation hubs, hot houses to enable creative thought to unfurl. Some of the benefits of innovative hubs are:
Ideation and Design can flourish
They are an effective vehicle to refine go-to-market product requirements.
They enable rapid mobilisation of innovative initiatives.
They bring creative thinkers together.
They are are great place to share resources, generate and/or transfer knowledge.
An incubation space can accelerate ideas from concept spark to execution and delivery.
№5 — Tell a story about you product or service
Storytelling has become a popular tactic during product launches. Dyson and Jobs executed this skill with perfection. So what is your story?
Do you have a wow-factor to reveal to the world?
Can you tell a compelling story about your product?
Are you solving a problem?
Do you have a winning product design?
How, where, and when should you deliver your message?
A compelling story is a powerful ally in a marketers' toolkit—never underestimate the power it holds.
As for a name, there is no right or wrong way to choose a winner. But think of iPhone, Dyson V10, McIntosh, Rubiks' Cube and Atari to appreciate how brand extensions work to project meaning or simplify recall.
"Design is not just what it looks like and feels like. Design is how it works."—Steve Jobs
Also, launch channels where you audience hangs out. This is important. How can you get your message across depends on where your ideal target audience resides — online display, on social media, or offline are a few examples.
Final Thoughts
There are no guarantees during product innovation, but the process can result in beautiful designs and a compelling name or brand extension.
To recap, below is a summary of the four main points:
The Audience — Get close to the customer and exceed their expectations.
Characteristics — Don't just match customer requirements, add a wow-factor through beautiful design.
Competitors — Always keep your finger on the pulse to forsee a shift in market trends
Hub — A hotspot for collective thought to
Message — Words, music, and images or videos can trigger emotional and psychological desires that inspire your ideal customer to act and recall your brand, your product name.
Research and design precede an innovative product design, but each step is an important cog on the journey of discovery.
"Good design is like a refrigerator—when it works, no one notices, but when it doesn't, it sure stinks."—Irene Au
Expect failure along the way too. Great product innovations are the byproduct of failure, trial and error lead the way to beautiful invention.