Cincinnati, OH - Due to the nature of the game, playing football involves some dangers. However, how your child prepares can help them perform better and heal faster if accidents do occur.
Today, Ohio's Mercy Health shares several tips so that your child can be healthy and game-ready for football season.
Do strength training.
One of the first things that you can do for your kids is to do strength training. It gives the athletes the ability to endure the impacts of the collision that takes place on the field.

Use the right equipment.
Make sure your child's football equipment fits properly, including shoulder pads, helmets, and shoes. Always follow the manufacturer's directions for equipment installation. Additionally, the equipment should be inspected regularly for defective parts, fit, as well as wear and tear.

Stretch regularly
Although underutilized in football conditioning, stretching is crucial because it helps increase flexibility and prepare your body to avoid injury. On a related note, it can also increase your child's agility. It is recommended to focus on quadriceps, hamstring, lower calf, groin, lower back, calf muscle, Achilles tendon, and hip flexor.

Nutrition
Your child's nutrition plan is determined by his or her weight, height, body fat percentage, and overall health demands. Football players, on the other hand, will perform at their best if they eat high-quality foods and stick to a good dietary plan all year. A diet rich in whole grains, lean proteins, fruit, vegetables, beans, and dairy is recommended. Refined carbs, such as white bread, cakes, sweets, cookies, high-sugar cereals, drinks, and juices, should be avoided by athletes.

Keep your child hydrated
And the final tip is to make sure that your child is always hydrated during training and game day because dehydration can cause muscle strains and cramps. Athletes should start drinking 15 to 20 ounces of water two to three hours before physical activity. And while exercising, they should drink seven to 10 ounces every 20 to 30 minutes to stay hydrated.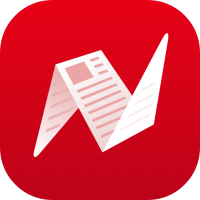 This is original content from NewsBreak's Creator Program. Join today to publish and share your own content.