Columbus, OH - Setting a price just below a round number ($39.99 instead of $40) may induce customers to believe a product is less expensive than it really is, but a new study reveals that it can also backfire on sellers.
According to researchers, this "just-below" pricing reduces consumers' willingness to upgrade to a more expensive version of the product or service, such as a larger size or higher-end trim on a car.
Junha Kim, lead author of the study and doctoral student in marketing at The Ohio State University's Fisher College of Business stated that The just-below-cost price that makes a product look like a good deal also makes a quality product appear overpriced.
Kim collaborated on the study with Ohio State assistant professors of marketing Joseph Goodman and Selin Malkoc. Their findings were published in the Journal of Consumer Research on August 26, 2021. which can be checked by clicking here.
The researchers set up a coffee station on the Ohio State campus for two days, alternating the prices regularly in one field experiment. Approximately half of the time, they offered a small coffee for 95 cents or a larger cup upgrade for $1.20. Customers had to go beyond the $1 round-number limit to select the upgrade option.
They raised the price of the tiny cup to $1 every hour or so and raised the price of the larger cup by 5 cents to $1.25.
While the larger cup was now more expensive, the smaller cup was also more expensive. Importantly, both costs were on the same side of the $1 threshold, which the researchers predicted would encourage buyers to upgrade.
The experiments reveal, 56% of the customers upgraded to the larger cup when they didn't have to cross the round-number threshold to upgrade ($1 to 1.25). However, only 29% did when the smaller cup was at the just-below price of 95 cents and they had to cross the $1 threshold for the larger cup.
This effect is equally applicable to larger purchases. When the base price was just above a round figure rather than just below, college students were more likely to say they would choose a more expensive car and apartment option, according to one study. This includes scenarios in which participants might choose from a variety of upgrades.
Goodman stated that this effect works because individuals don't always have a strong concept of what the "correct" pricing for a product or service is. As a result, customers are exploring for some context to help them figure out whether what they're buying is expensive or not.
There are various situations in which the threshold-crossing effect does not occur. The first is for minor price discrepancies on high-priced items. It also doesn't work on those who are familiar with product or service prices, such as people who book hotels regularly.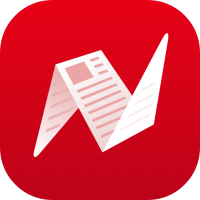 This is original content from NewsBreak's Creator Program. Join today to publish and share your own content.