Akron, OH - Start thinking of making your body healthier? If so, apart from eating healthy food, you can also try working out in the gym. These gyms in Akron are recommended for you, especially if you live in the area. Here is the list:
The first one is Body Builders. Located at 597 E Tallmadge Ave Akron, OH, this gym could be your first choice for working out your body.
The Body Builders Inc. claims to be the country's only gym offering bodybuilding, powerlifting, Olympic lifting, a sporting choice, or simply a service in getting in the best shape.
Their strategy has always been clear and straightforward. It's the kind of gym with the clear and fundamental purpose of building and shaping your body.
You will have the opportunity to meet or to be trained with state, national, and world-class powerlifters in the gym. Come to their place for an intense workout.
Body Builders opens Monday to Saturday, from 9:00 AM to 9:00 PM, and Sunday from 9 AM to 4:00 PM.
For further information regarding their membership and trainers, you can click on their website.
Big Tree Fitness is located at 1698 Merriman Rd Akron, OH. This gym is an easy choice for most people to work out.
Big Tree Fitness is the top small group and personal training gym in Akron, Ohio. The members strive to improve their physical strength, speed, stamina, and general health and well-being.
This place is a perfect choice for you who want to start your first journey of working out. Big Tree Fitness was created to reach out to everybody who wants to enhance their health and physical fitness.
The gym gives you a chance to work out with a free one-week trial. You can click on their website for further information.
Orangetheory Fitness Akron
Located at 34 North Hawkins Ave Ste 305 Akron, OH, Orangetheory Fitness Akron is a claimed boot camp and gym in Akron.
Orangetheory is a total-body group workout that blends science, coaching, and technology which aims to ensure that you receive the best results from the inside out. It's made to charge your metabolism to get more caloric afterburn, more results, and more confidence.
Their big concern is your health and what's happening within your body. Orangetheory offers three options of membership namely Orange Premier (unlimited classes), Orange Elite (8 classes/month), and Orange Basic (4 classes/month).
Plus, they have an app to help you discover and save lessons from a variety of studios. The app will keep track of the challenges and milestones you've set for yourself, look at your body fat percentage, keep track of your workouts outside of the studio, and more.
If you are interested in working out at Orangetheory, you could check them out on their website for more information.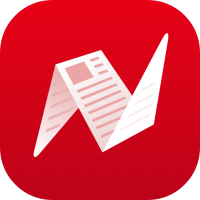 This is original content from NewsBreak's Creator Program. Join today to publish and share your own content.