Independence, OH - Robotics is indeed a booming industry. As more organizations and businesses seek the best and fastest tools to improve productivity, technology is scrambling to keep up, and succeeding mainly.
As the world becomes more reliant on artificial intelligence (AI), numerous governments and businesses are demanding greater automation and robotics solutions. With a cumulative annual growth rate (CAGR) of 17.5 percent, the independent AI industry is predicted to rise 16.4 percent in 2021, reaching $500 billion in 2024.
Although robotics and AI are technically separate sectors, the world's growing dependence on AI for business processes and systems is driving up demand for robotics in the industrial world. So, what's fueling this massive increase in industrial robotics and automation? Independence's 7Signal shares five significant trends
Increasing human-robot collaboration
A growth in collaborative robots that work alongside people is a huge trend for 2021 that's likely to stick around. They work together in the same shared workplace to perform duties. Collaborative robots can assist businesses in making the shift to using robotics to fulfill jobs and increase productivity.

An environment-forward focus
Since more firms are putting the environment on their priority list, the energy efficiency of industrial robotics is a huge lure. Modern robots' efficiency can help businesses minimize their carbon footprint while enhancing productivity.

Greater cost-efficiency
Any technology becomes more affordable as it improves and becomes more widely used. Robotics costs are decreasing to the point where more businesses, including small and mid-sized businesses, can afford them.

Smarter robots
Robots are growing more intelligent, and as a result, they are becoming more effective and autonomous. Many AI-enabled robots can learn procedures and tasks while performing them by collecting data and improving themselves automatically.

The widespread adoption of cloud computing
The cloud is used for data transfer and storage in computing jobs all over the world. Robotics is no different, as having constant access to data that drives operation is critical. Using the cloud also allows robots to collaborate more effectively with one another, communicating constantly and increasing efficiency while executing jobs.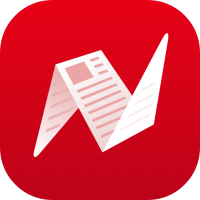 This is original content from NewsBreak's Creator Program. Join today to publish and share your own content.