Akron, OH - The faculty's clarinetist, Stanislav Golovin, will perform soon, on August 29. Guzzetta Recital Hall of The University of Akron welcomed Golovin to perform on their stage.
Stanislav Golovin has toured the United States, Europe, and Asia as a soloist, chamber musician, and orchestral performer.
He won the prestigious Ima Hogg Houston Symphony Young Artist Competition with a Gold Medal.
He has performed with the Cleveland Orchestra, the Los Angeles Philharmonic, the Houston Symphony Orchestra, the Kansas City Symphony, the Kansas City Chamber Orchestra, CityMusic Cleveland, the Blossom Festival Orchestra, and many other orchestras.
The Cleveland Institute of Music awarded Dr. Stanislav received his Bachelor's and Master's degrees in clarinet performance.
It is said that Franklin Cohen, Nathan Williams, and Jane Carl were among his key teachers.
Now, Golovin is a clarinetist on the School of Music's faculty.
Paul Ben-Haim, Johannes Brahms, Jennifer Higdon, and Jamie Wilding are among the composers represented at the upcoming performance.
Meanwhile, alongside Golovin, Jamie Wilding, who plays piano, and Todd Gaffke, who plays the saxophone.
It is a free event. The performance will start at 3:00 PM and end at 4:30 PM.
You can come along to the Guzzetta Recital Hall of The University of Akron at 139 E Buchtel Ave at the designated time and date.
Ask your friends to accompany you to enjoy the performance by Stanislav Golovin and the others.
For further information, you can contact the organizer on their email.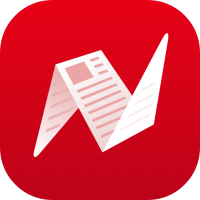 This is original content from NewsBreak's Creator Program. Join today to publish and share your own content.