Akron, OH - The 2021 Century ride is going to happen on August 29. Note that Century means metric Century.
ACTIVE says that the name "century" comes from a century ride that is 100 miles long.
Meanwhile, "metric century" is a 100-kilometer bike ride that equates to around 62 miles. For this event, they have a slogan called "62 miles of smiles."
To all of Akron's people, prepare yourself for this year's Century ride. Akron Coffee Roasters will hold this event.
Akron Coffee Roasters is a coffee shop that provides coffee that is roasted right here in Akron. This local coffee shop has some specialties that you should give them a shot at.
For this upcoming event, coffee, food, refreshments, lunch, beer, and bike support are all included on the Century ride.
Each ticket will also come with a pair of specially branded ACR water bottles this year.
Before 9:00 AM, you will have to start riding, so all riders will have to gather at the Akron Coffee Roasters shop at 30 N High St at 8:00 AM.
The coffee shop reminds you to drink as much Akron Coffee Roasters coffee as you can before starting the ride.
Since it is said after you have your cold brew, you would get an extra surge of energy. Don't forget to take advantage of the windbreakers.
There will also be pacesetters on this ride, so you need to follow them.
If you feel any sluggish feelings after your beer and lunch, you can join the leisure group for a ride.
Do you still get any questions? Contact Akron Coffee Roasters on their Facebook page. https://www.facebook.com/akroncoffee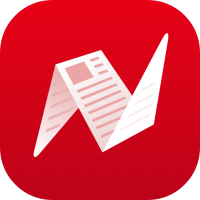 This is original content from NewsBreak's Creator Program. Join today to publish and share your own content.