Cleveland, OH - A Chief Heating Inspector is needed by the City of Cleveland. Under the supervision of the Bureau Manager, this position is responsible for inspecting residential and commercial buildings as well as structures to ensure compliance with laws, ordinances, regulations, and rules, as well as inspecting mechanical systems that are permanently installed and used to implement control of environmental conditions and related processes.
Accepted candidates must also do associated activities as needed, such as enforcing the Cleveland Housing, Building, and Zoning Codes, inspecting work completed by inspectors regularly, regularly attend meetings held by the Board of Building Standards and Appeals as well as other applicable meetings, and performing after-hours investigations and inspections as needed.
There are minimum requirements for this position such as:
The applicants need to have a High School Diploma or GED.
Preferably someone who has experience as a manager or supervisor.
Possessing a valid State of Ohio driver's license.
Having experience working full time as an inspector for a State Certified Building Department for up to three years.
Having a State of Ohio Board of Building Standards (OBBS) certification as a Mechanical Inspector or a Building Inspector and an OBBS certification as a Residential Building Inspector or Residential Building Official and maintaining credentials during employment is required.
This is a full-time job with a salary ranging from $20,800.00 - $70,720.00/year. Accepted applicants will also be given benefits such as comprehensive medical, dental, vision, prescription medical, and life insurance.
The Closing of this application is on September 8, 2021, at 11:59 PM Eastern. Interested applicants can apply by clicking here.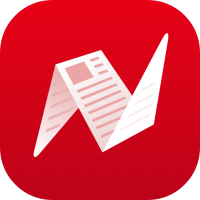 This is original content from NewsBreak's Creator Program. Join today to publish and share your own content.