North Lawrence, OH - Clay Park's resort is looking for a Snack Bar Attendant. The job requires the accepted candidate to help with the daily operation of the resort's Beachhouse Snack Bar.
A Snack Bar Attendant's tasks include the following.
Sweep/mop floors, clean tables and chairs, and clear trash in the dining area
Guests must be greeted, provide recommendations based on their feedback, and take orders.
Preparing food items following brand guidelines and food safety regulations.
Assist with the preparation of meals by cleaning, washing, measuring, and cutting.
Prepare food according to the company's recipes and processes.
Reporting low levels of food & food-prep supplies, condiments, napkins, straws, and other items for guest use to keep supplies and foodstuffs ready
Follows sanitary standards and procedures following regulatory rules to ensure a safe, secure, and healthy work environment.
Facilitate orders as needed
Assist with additional projects and activities as needed.
Before applying, there are several minimum qualifications such as having a certification of food handling/safe serving as well as experience in food service. The candidates also need to have several qualifications such as strong attention to detail, being able to work nights, weekends, and holidays shift, an influential work ethic, basic computer skills, as well as good communication, customer service, and problem-solving skills.
The bartender also needs to meet these essential physical demands such as being able to remain in a stationary position, occasionally in warm temperatures, constant exposure to hot equipment and oil throughout the workday, and being capable to lift 50 lbs.
Interested applicants can apply by clicking this link.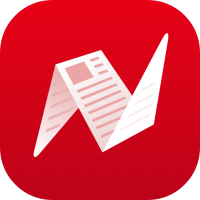 This is original content from NewsBreak's Creator Program. Join today to publish and share your own content.