Cleveland, OH - Cleveland's Great Lakes Brewery is looking for a line cook. This is a full-time job with an hourly wage of $15.00 and if accepted, applicants will report to the chef or sous chef.
Here are some of the responsibilities that the job demands:
• Preparing every menu promptly, following recipes, plate presentations, and standards.
• Follow product presentation, quality, and cook time guidelines.
• Completes all preliminary tasks that have been assigned.
• Completes prescribed cleaning jobs on a daily and weekly basis.
• Always handles food in a sanitary and safe manner.
• Completes prescribed cleaning jobs on a daily and weekly basis.
• Participates in and attends daily kitchen meetings.
• Guarantees walk-ins and dry storage areas are organized and cleaned daily.
• Assembles workstations following station diagrams.
• Prepares the station for the next shift.
• Before, during, and after each shift, cleans and sanitizes the work environment.
Interested applicants should have a minimum of two years of work experience in the field. The applicants also should have a passion for creative and organic cuisine, be able to work in a team environment, manage multiple tasks, work in a fast-paced environment, and work in the evenings along with Saturdays regularly.
The applicants also need to have good communication skills and be able to take direction from their supervisor, be willing to work on flexible and extended hours, when needed, have high mobility since the job requires to move a lot, including climbing stairs, and be able to use kitchen types of equipment such as knife, slicing equipment, peelers, etc.
Interested applicants can apply by clicking here.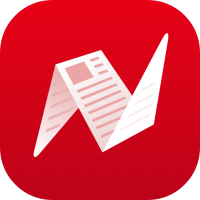 This is original content from NewsBreak's Creator Program. Join today to publish and share your own content.