CLEVELAND, OH — Ever tried cuisine from Latin American countries? If you haven't, there's nothing wrong with tasting their signature dishes. Here are five recommended Latin American restaurants you can visit in Cleveland.
1. Barroco
This restaurant has three branches in Ohio namely Crocker Park (Westlake), Lakewood and Willoughby. If you come to Lakewood, the menu offered is Maduros Con Queso, Guacamole, Ropa Vieja, Buffalo Chicken, Adobo Chicken Tacos, Carne Asada Bowl, Barroco Salad, and many more.
If you are a dessert lover, you can try Chocolate Lovers Merengada, Latino Banana Split, or Venezuelan Quesillo. For the location of Crocker Park and Willoughby, the menu offered is more or less the same.
For more information, call 216-221-8127 (Lakewood), 40-641-1283 (Westlake), or 440-527-8125 (Willoughby).
This restaurant offers three menu choices, namely dinner, lunch, and catering. For lunch, the menus offered are Sopa Del Dia, Ensalada de Bacalao, Chorizo a la riojana, Emparedado de chorizo, Paella Marinera, and many more.
While for dinner, you can taste various menus such as Paella Valenciana, Delmonico Con Salsa de Hongos Y Queso Azul, Pollo Sin Sentidos, Ensalada De Pollo, and more.
This restaurant is located at 27200 Detroit Rd Westlake, OH 44145. Call 440-617-6476 or contact gmsangria@gmail.com for more information.
There are various menus that you can choose from when you visit this restaurant. Some of the menus include Parrillada Guatemalteca, Lomo de Puerco, Hilachas, Pollo Adobado, Enrolladas, Carnitas Tacos, Pescado Empanizado, Ejotes Empanizados, and many more. For desserts, you can try Flan, Tres Leches or Seasonal Torte.
You can discover this restaurant at 3330 Broadview Rd, Cleveland, OH 44109. For more information, call (216) 795-5776.
4. Cleveland Mofongo Latin Grill
This restaurant serves fresh and flavorful Latin fusion cuisine. The menus offered include Tostones, The Cleveland Cuban (sandwiches), Tacos (beef, chicken, salmon, etc.), Steak Fajita Salad, and many more.
For desserts, some menus offered are Nutella/Marshmallow Empanadilla, Apple with Cinnamon Sugar served with Ice Cream, Cheesecake strawberry, guava, or blueberry).
This place is located at 11621 Lorain Ave Cleveland, OH 44111. Please call (216) 415-5323 for more information.
This restaurant serves authentic Latin food in the heart of Midtown Cleveland. The menus offered include Burritos, Tacos, Tostones, Sweet Plantains, Chicharron, Beef Empanadas, Chicken Stuffed Potato Balls, Tripleta, and more.
You can visit this restaurant at 7412 St Clair Ave, Cleveland, OH 44103. For more information, please call (216) 862-8100.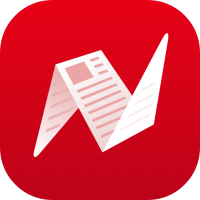 This is original content from NewsBreak's Creator Program. Join today to publish and share your own content.