CLEVELAND, OH — Most people must have tasted hot dogs for breakfast or lunch. This food can be found in various places or restaurants in Cleveland. If you want to taste this food, check out the following five recommended places that sell hot dogs in the city:
If you want to taste hot dogs, don't forget to stop by Seti's Polish Boys located at W 4242 Lorain Ave Cleveland, OH 44113. This place offers several menus of hot dogs such as Jumbo Beef Chili Dog, Big Dog, BBQ Slaw Dog, Chili Cheese Dog, and Grilled Dog.
For more information, please contact setim@roadrunner.com or call (216) 240-0745.
You can visit Charlie's Restaurant at 2102 Brookpark Rd Cleveland, OH 44134. This place offers some hot dogs menus such as Loaded Chicago Style, Breakfast Dog, Diner Dog, KC Dog, Charlie's Chili Dog, Cleveland Dog, and Plain Hot Dog.
This restaurant is open daily from 7 p.m. to 2 p.m. Please call (216) 661-4873 for further information.
Another recommended place is Steve's Hot Dogs Diner. Located at 6850 Biddulph Plz Cleveland, OH 44144, this place serves hot dog menus such as Chili Hot Dog, Hot Dog, Slaw Dog, Cheese Dog, Slaw & Cheese Dog, Chili Bun, and more.
This diner opens 24 hours a day, 7 days a week. For more information, please contact (216) 351-0200.
4. Happy Dogs
Happy Dog is located at 5801 Detroit Ave Cleveland, OH 44102. You can taste their hot dog menus such as Classic All-Beef Dog, Field Roast® Artisan Vegan Dog, Pork Kielbasa, and Blue Ribbon "Red Hot" Dog. You can add some options of meat, pickled, and fresh as your toppings.
This place operates Wednesday - Thursday from 4 p.m. to midnight, Friday from 4 p.m. to 2 a.m., Saturday from 11 a.m. - 2 a.m., and Sunday from 11 a.m. to midnight. Please call (216) 651-9474 for more information.
5. Tommy's
You can visit this restaurant at 1824 Coventry Rd Cleveland Heights, OH 44118. This place serves a hot dog menu with beef and a veggie version of a hot dog made from tofu and spices. The restaurant opens every day from 12 p.m. to 8 p.m. For more information, please reach out to (216) 321-7757.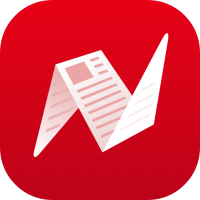 This is original content from NewsBreak's Creator Program. Join today to publish and share your own content.