Akron, OH - It's a Dancing Conversation: Queer Movement time with NCCAkron on August 19.
NCCAkron invites you to their newest Dancing Conversation. These are free public events that situate dance within a broader context and provide an opportunity to demonstrate the dance field's artistic variety.
The NCCAkron was established to support dance research and development. The center's objective is to thoroughly examine the creative process in dance in all of its forms. NCCAkon will stay true to its objective and enhance its involvement in and with the national dance community.
They carry out their objective with this Dance Conversation program as one of the ways. In their YouTube channel, you may find all of their Spring 2021 Dancing Conversations, including ones about dance and music, women and witchcraft, and Black male choreographers.
In this upcoming Dance Conversation with a theme of Queer Movement, Pioneer Winter, a choreographer who comes from Miami, Florida, will present work and lead a discussion on queer history and the resistance, community, and identity. To describe the "movements" as both political action and choreography
Birds of Paradise is Winter's future work. It contains the continuation of her pursuit of beauty and virtuosity outside of the mainstream. It's all by creating a series of dance-based gay solo portraits that explore agency, survival, and metamorphosis themes.
This event happened because of the hands of a lot of people. NCCAkron Executive or Artistic Director, Christy Bolingbroke, will be joined by community members from the Akron Pride Festival and The University of Akron (UA) to discuss the intersections of queer identity space and self-preservation.
There are also a lot of influential figures are among the community members, such as:
Arnie Tunstall as Director of University Galleries and Myers School of Art's Interim Program Coordinator and one of the Arts Administration
LaTonda Mobley as Akron Pride Festival Steering Committee and chair of the Cultural Humility sub-committee
Tony Pankuch as Archives Assistant from Cummings Center for the History of Psychology
This is an online and free registration event. You only have to watch the NCCAkron youtube channel on August 19 at 7:00 PM. For further information on the ticket, you could check it out on the NCCAkron website.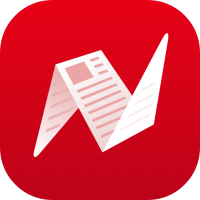 This is original content from NewsBreak's Creator Program. Join today to publish and share your own content.