AKRON, OH — Mayor Dan Horrigan of Akron has announced the winners of the initial two award levels of the Rubber City Match's second round, a program that matches emerging and existing businesses with the necessary resources to help boost their growth.
Rubber City Match includes four award levels, including financial aid, technical support, design assistance, or curated matching with vacant retail properties in Akron's Great Streets neighborhood business districts. The program was designed to propel Akron's neighborhood retail zones as well as remove the barriers faced by new and expanding businesses so they can thrive locally.
Akron Mayor Dan Horrigan said that the small business community in Akron is the backbone of the local community. He further noted how the past 18 months have been difficult for the small businesses in Akron, and that with the Rubber City Match program, recovering from the downfalls will be easier by uplifting the small businesses and pushing forward the economic development momentum.
In the initial round of the program, Akron has helped five business owners complete the MORTAR at Bounce program, matched four businesses with available retail space, connected three businesses with architects, and helped in the opening and expansion of two businesses.
The announced participants for the 2021 Rubber City Match Business Plan Award and Space Award were awarded on August 16, with 80 percent of the winning businesses being Black-owned and 75 percent being woman-owned.
With the Business Plan Award, business owners will receive free tuition to attend MORTAR at Bounce, which is a 15-week accelerator that assists both existing and aspiring non-tech entrepreneurs to learn about business ownership and build a good business canvas. The goal of this award is to create more jobs and circulate dollars locally. The businesses that receive this award this year include:
- All Walks Yoga
- Candied Confection
- Fit Over It
- Food On Da Move
- Pearl's Pantry
- Zoe Wheels
With the Space Award, business owners will gain the opportunity to be matched with the best commercial properties in Akron as well as receive technical assistance from Bounce, the Small Business Development Center, or the Minority Business Assistance Center to help them in choosing their space. Participating businesses will also be eligible for small grants to have attorneys review their lease documents. The businesses that receive this award this year include:
- All Walks Yoga
- Beautiful Minds Group
- Project Sew United
- Discovery Point Early Learning Center
- Ernie's Catering
- Fat T's Cookies
- Get Grit Fit Athletics
- And many more.
Sean Vollman, Deputy Mayor for Integrated Development said that starting a small business is one of the many ways one can create generational wealth, but the Black residents of Akron face more challenges when they launch a business. Programs like Rubber City Match are created and designed specifically to remove those barriers, help the residents with those challenges, and provide the support needed by the local entrepreneurs.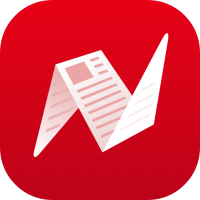 This is original content from NewsBreak's Creator Program. Join today to publish and share your own content.