CLEVELAND, OH — Cleveland's local favorite pub, The Treehouse, celebrated its 25th anniversary on August 15th. The pub threw a party on the patio with a live music performance by Marys Lane. The Treehouse took the opportunity to thank customers, regulars, and friends who have supported the business for more than twenty years.
From the pub's Instagram stories, customers were seen enjoying the party with friends and family. Children danced to the live music and parents enjoyed drinks and meals.
Located at the center of the Tremont neighborhood in Cleveland, The Treehouse is a people's favorite. It serves award-winning Guinness, draft beers, and an array of meals. Customers can enjoy watching games on flat-panel televisions at the location. Additionally, The Treehouse also showcases live entertainment every Sunday from 6 p.m. to 9 p.m.
The Treehouse was established in 1996, and now it has grown to become a landmark of Cleveland, visited by customers from the west, east, and all over the globe. It is open every day from 4 p.m. until 2.30 a.m. on weekdays and from 11 a.m. to 2.30 a.m. on weekends. The bar offers full service and a private room available for special events and celebrations. The patio is known throughout the city and is a great place to relax under the sun and have a good time with friends and family.
Beloved by many, the pub has more than 100 reviews on Yelp and over 700 reviews on Google. Here's what some of the reviewers have to say about the place:
"Treehouse very much excels on being a being a friendly neighbor bar that is perfect for entertaining small to medium sized groups. Their patio is one of (if not the) best in Tremont and their draught selection is always top notch. Add to the fact that they are open late every night and you see why Treehouse is one of the most popular bars in Tremont" - Marty K. on Yelp.
"The atmosphere is wonderful! Plus, despite it being classic bar food--they do offer salads and cauliflower pizza for those who are gluten free like me!" - Kimberly Lents on Google.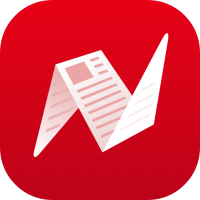 This is original content from NewsBreak's Creator Program. Join today to publish and share your own content.