YOUNGSTOWN, OH — The Public Library of Youngstown and Mahoning County is currently seeking Librarians as well as Library Assistants to help library customers of all ages select and locate materials in order to meet their needs at the library. Part-time, full-time, and youth/adult/generalist positions are available.
Responsibilities include assisting library customers in using library resources, which includes the technology available at the library; advising customers in selecting their needed materials in all formats; promoting reading as well as life-long learning by planning and executing programs and presentations in the library and off-site; and many more.
To qualify for the position of Librarian, candidates must have a Master's Degree in Library and Information Science, whereas for the position of Library Assistant, candidates must have a Bachelor's degree of any major. Candidates must have a strong commitment to great customer service, have good knowledge of books and authors, movies, music, and current library methods, practices, and principles.
Candidates must also have the ability to use traditional reference sources as well as the skill to effectively search online databases and the Internet; ability to analyze and solve problems to determine the appropriate responses for a customer based on their age, needs, and education; above-average skills of verbal and written communication including public speaking skills; organizational skills; attention to detail; proficiency in using Windows and Windows-based software, particularly applications used by the library.
Librarians and Library Assistants work during days, evenings, and Saturdays at various locations throughout the Mahoning County system. Generally, the full-time hours are 40 hours per week, while part-time hours are 24 hours per week. Occasionally, clerks will travel to other branches. They must have the availability to work extended or non-traditional hours as necessary. It may also be required to participate and attend promotional events and off-site meetings.
Librarians receive a pay rate starting from $19.36 per hour while Library Assistants receive a pay rate starting from $16.45 per hour, the compensation includes a pension plan with the Ohio Public Employees Retirement System (OPERS). To learn more about this position and apply for it, visit this page.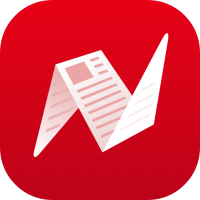 This is original content from NewsBreak's Creator Program. Join today to publish and share your own content.