LAKEWOOD, OH - The City of Lakewood presented a report upon several capital improvements that will be installed at Madison Park this year. The upgrades result from discussions between the Mayor's office, City Council, and Lakewood residents about park priorities, including how to ensure that Madison Park, the second-largest city-owned park, has the resources and accommodations it needs to serve the City's southeastern neighborhoods.
"I'm very excited about the investments the City is making at Madison Park, and the fact that we were able to quickly and creatively meet many of the community's immediate goals," said Mayor Meghan George. "I make it a point to listen to what our residents and taxpayers see as key priorities."
In August, city technicians will complete water and sewer line work and the pouring of new concrete pads to create a parkwide loop. Basketball court bleachers, a drinking fountain, a bike rack, and barbeque grills will be installed following this initial phase.
These Items will be installed this year, with the exact date depending on merchant and contractor delivery schedules. The upgrades will be accompanied by improved programming at Madison Park, including a youth mentoring program developed in collaboration with the Lakewood Outdoor Basketball Committee.
Despite the obstacles of budgeting, scheduling, and the current labor and material shortages in the market, Mayor George highlighted that the City could move fast to complete the Madison Park upgrades.
The speedy response was due to the efforts of city employees and community participation. "I want to thank our team at the City for their hard work and dedication to making the most of our limited taxpayer dollars while introducing more high-quality amenities to our parks," said Mayor George.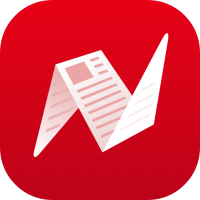 This is original content from NewsBreak's Creator Program. Join today to publish and share your own content.