KENT, OH – Captain Jim Prusha of Kent Police Department, through Kent City's Fall 2021 newsletter "The TREE CITY Bulletin", described a program that he and the team initiated, the Police Explorers Program. The program will begin in the fall straight after the new academic year starts.
Captain Prusha has been prioritizing Kent Police's youth engagement since he was appointed as chief of police back in June 2020. The pandemic kicked back the efforts as in-person interactions were limited and gatherings were restricted.
Even so, they're still working to create youth engagement programs. He believed that the program will increase Kent Police's youth engagement and help them by giving the information they need to know about a career in law enforcement.
The police have been working together with members of the Boy Scouts. Police Explorers Program is part of the bigger program by the Boy Scouts where teens and young adults are given the chance to learn about many industries accompanied by professionals.
The program aims to let local youth build their capacity to achieve their career goals. Thus, they also will have the opportunity to understand better about the work as a police officer.
Orientation will be conducted as a kick-off where parents are also allowed to join in hoping for feedback and input for the program. Aside from that, it will also let them build relationships with the residents. Then, the program sessions will be conducted twice a month during the school year.
The participants will be asked for a participation fee. Even so, they are working to build partnerships with external agencies to offer scholarships for those unable to pay.
Captain Prusha and the team hope that the program can accommodate engagement and interaction for the police and local youth. They also hope that the youth can get hands-on experience as a police officer while cultivating positive values like integrity, character, and physical skills required in the law enforcement field.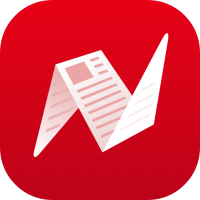 This is original content from NewsBreak's Creator Program. Join today to publish and share your own content.