CLEVELAND, OH — The Greater Cleveland Partnership is holding its signature event, the annual Inclusion Conference, as part of the work of its Equity & Inclusion division. The event is scheduled to be held from August 18 until August 20, 2021.
In this conference, GCP will be presenting the most recent trends and best practices to teach employers in the Northeast Ohio area how to capitalize effectively on diversity, inclusion, and equity in the workplace. Many professionals in the diversity area, HR executives, senior management staff, and purchasing officers have attended this event in the past twelve years, in order to gain knowledge from regional, national, and even international experts.
Preceding the conference, a pre-conference will be held in which chambers of commerce and organizations focusing on economic development and inclusion are invited to join. This event is scheduled to be held on Tuesday, August 17, from 8.30 a.m. until 2 p.m. The keynote speaker for this preconference is Dr. Manuel Pastor from the University of Southern California. Dr. Pastor will be exploring the topic of "Looking Forward: Equity, Growth, and Community in A Changing (& Divided) America."
For the main event, the conference itself, the learning objectives are: to increase the understanding of current and emerging trends in diversity, equity, inclusion, and economic inclusion; to acquire the necessary tools to tackle the systemic barriers within organizations that hinder the process of achieving equity and inclusion, such as bias and prejudice; to amplify the business care to achieve better inclusion of underrepresented workforce populations; and lastly, to learn strategies of implementation for new initiatives by reflecting on the best practices from within the business, academic, and non-profit sectors.
More than 350 professionals and senior leaders in the fields of diversity and inclusion, human resources, economic inclusion and procurement, and communications from over 120 employers in Ohio and surrounding states will be participating in this event. Some of the sponsors for this event include JobsOhio, Team Neo, Koinonia, MetroHealth, Cleveland Clinic, and many more.
The tickets for the GCP Annual Inclusion Conference are sold from $150 to $200. To get yourself one, visit the event page.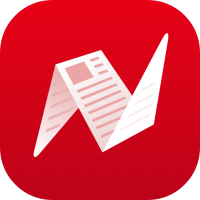 This is original content from NewsBreak's Creator Program. Join today to publish and share your own content.