Element5 Digital/Unsplash
AKRON, OH — The City of Akron is opening an opportunity for a college or university baccalaureate or graduate program for a College Internship.
This position will support professional personnel as part of a coordinated program of employment and instruction with the college or university, leading to a baccalaureate or graduate degree.
Qualification
Must be Graduated from an accredited high school or GED. Must complete 48 quarter hours or 32 semester hours and current enrolment in a degree-seeking program at an accredited college or university in the field related to the internship. Departments may require a specific area of study.
Understanding of basic research methods. Able to prepare and concise reports. Able to communicate effectively. Having the ability to understand and follow written and verbal instructions. Possess critical thinking skills and is a problem solver. Able to maintain the relationship with others. Must be able to operate a personal computer
Examination process
All candidates must submit all completed applications online with all required documents, including;
1. Writing Sample
2. Official transcript from the school
All the documents must be uploaded to the City of Akron's Online Employment Application to be considered for an Internship.
Requirements
Students must maintain their enrollment in a degree-seeking program to maintain eligibility for employment. Students will work less than 28 hours per week, but the participating department will determine additional hours. Students must strictly follow all City and departmental policies, such as, but not limited to, attendance and work hours, conduct, work rules, computer use, and all procedures that regulate professional behavior in the workplace. Students have to follow the department's work plan and complete all work satisfactorily and promptly.
Note: All candidates are responsible for their application status. Candidate may contact the Department of Human Resources at 330-375-2720 if you have any questions or cannot check your status online.
For further information regarding this opportunity, visit this link.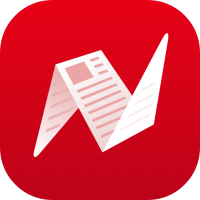 This is original content from NewsBreak's Creator Program. Join today to publish and share your own content.