CLEVELAND, OH—On August 2, the Cleveland Browns announced the contract extension of Nick Chubb, the current Running back for the Cleveland Browns. Chubb signed a $36.6 million contract for a three-year extension until the 2024 season.
Cleveland Browns manage to acquire Nick Chubb during the second round of the 2018 NFL Draft with the 35th overall pick. During his first stint with the browns, Chubb was nominated twice for the NFL's Art Rooney Sportsmanship Award and voted by his teammates for the winner of the Browns' Ed Block Courage Award in 2020.
The Browns believe since the day they recruited Nick Chubb, he would bring victories for the team.
Nick may be quiet from the outside, but his action and plays on the field in the past three years with the Browns speak for themselves. His action resonated and created a positive tidal wave effect on his team and fans of the Browns.
"He is a dynamic runner who is on pace to be one of the most accomplished players to ever don an orange helmet at the position. But it's his work ethic, intelligence, toughness, and selflessness that make us proud that he represents our city. Quite plainly, Nick embodies the soul of our team and we are thrilled that he will be a Cleveland Brown for years to come." said Andrew Berry, Browns EVP of Football Operations and General Manager.
During his stint with the Browns as a second-round pick in 2018, Chubb averaged 5.23 yards per carry, more than the average of other running back. In 2020, Chubb led the Browns with 1,067 yards and 12 touchdowns, the first since Mercury Morris in 1972 to rush over 1,000, yards and scored 12 touchdowns on less than 190 attempts. Chubb also posts two 1,000-yard-seasons in his first three NFL seasons with the Browns. Chubb's achievements currently ranked him seventh in Cleveland Browns' history with 28 career touchdowns.
The signing of the new contract means a lot for Chubb, as he will continue to represent the city of Cleveland and its fans. "I'm happy that I will be able to be here for many more years. The Browns put their faith in me during the draft and I want to say thank you to everyone who believed in me and who has supported me. There is still a lot of work to do to continue to get better and become a better team." said Chubb.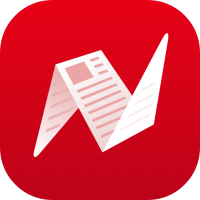 This is original content from NewsBreak's Creator Program. Join today to publish and share your own content.