CLEVELAND, OH - Cleveland Clinic, Case Western Reserve University School of Medicine, and Moffitt Cancer Center initiate collaborative research in developing a way to improve the therapeutic effect of radiotherapy dose, using the genomic adjusted radiation dose, or GARD.
The study confirmed the association between GARD and radiation therapy, resulted in an improvement and personalized therapeutic effect of radiotherapy, across seven different cancer types, and validate a quantifiable parameter of the clinical effect of radiation.
The seven cancers tested for their association with GARD are breast, head and neck, endometrium, melanoma, glioma, pancreas, and lung (NSCLC) cancers.
Moffitt Cancer Center radiation oncologist Javier Torres-Roca, M.D., the second author of the study, said this newfound research will greatly improve the radiation therapy effectiveness.
Currently, the clinical or biological effect of the dose of radiation therapy, or RT, is thought to be the only factor in the clinical outcome. This research found that GARD is the associated factor that affects the clinical outcome, while radiation dose does not affect it.
"Changing radiation doses near the range of the current standard of care does not associate with the outcome, but the effect of the dose is," Dr. Torres-Roca said. "GARD predicts for the benefit of radiation therapy and quantifies the relative potential benefit of radiation therapy."
GARD works by quantifying the biological effect of radiation into a numeric parameter that involves physical RT dose and allows the modification of the physical dose of RT to improve the benefit for patients. GARD will provide the oncologist with genomic data on the relative therapeutic effect of RT for each patient in different kinds of cancers.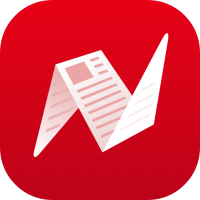 This is original content from NewsBreak's Creator Program. Join today to publish and share your own content.