UNIVERSITY HEIGHTS, OH – The City of University Heights has an opening for a part-time School Crossing Guard position. This position will be working under the Police Department and supervised by the Crossing Guard Supervisor. The position is open until the suitable candidate(s) are hired.
School Crossing Guard will have a designated school area assigned by the Crossing Guard Supervisor. You will work in creating safe crossing and traffic flow, directing cars and other vehicles that pass the school area, ensuring student's safety by promoting the use of crossings properly, and operating the area's traffic regulations and safety protocol. You are also in charge of reporting the uncooperative students to the school officials.
To be considered as an eligible candidate, applicants need to possess the following requirements.
- Understanding of the local area's traffic regulations.
- Ability and endurance to work in extreme weather during the working period.
- Ability to work and cooperate with students, especially children.
- Communication skills both spoken and written, to provide clear instructions to the students and road users.
- Practicing the appropriate manner and good attitude.
- Physical ability to carry out the essential job functions, with or without accommodation. Though, candidates with disabilities will be provided with reasonable accommodations that aid them in performing their job.
- High school diploma or relevant experiences.
- Work and/or training experience which requires relevant knowledge and skills.
A part-time School Crossing Guard will be paid $10.00 - $11.00 per hour. You can submit your application alongside a cover letter and recent resume by email to shammett@universityheights.com, or send it to the City of University Heights Police Department 2304 Warrensville Center Road University Heights, Ohio 44118.
More information regarding the position and other vacancies can be accessed here https://www.universityheights.com/employment/.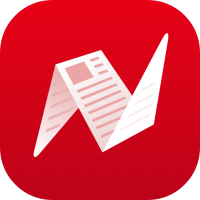 This is original content from NewsBreak's Creator Program. Join today to publish and share your own content.