AKRON, OH — METRO's Robert K. Pfaff Transit Center is more than just a place where people go about their business getting on and off buses — it is also a place where people can find art. The Akron METRO RTA is looking for local artists who wish to showcase their art in public spaces.
The Robert K. Pfaff Transit Center has recently opened public art cases for art displays. Cases are sized 90" W x 70" H x 12" D and 70" W x 70" H x 10" D and are scattered close to the main entrance of the Transit Center. These art cases give passengers the chance to look and admire the works of local artists while waiting for their buses.
Art displays are scheduled to rotate every six to eight weeks, with a week's time for set-up and tear-down. To be showcased in the art displays, artworks must be family-friendly. METRO is also open to promoting your art display on its website and social media profiles.
Featured artists can hold an art opening right there in the Transit Center's community room, with the provision of a two-week notice at the minimum. They are also free to put these pieces up for sale.
These art displays were initially managed by Artists of Rubber City (ARC), all the way from when the Transit Center first opened in 2009. After ARC expanded to showcasing sculptures, paintings, fiber art, and even pottery and metalwork, METRO took over these displays.
If you are a local, growing artist and have some pieces that might benefit from being showcased in the Transit Center, don't hesitate to send in your works. Send your available display dates and some examples of your best work to the Public Relations & Marketing Department by emailing pr@akronmetro.org or call 330-564-2227.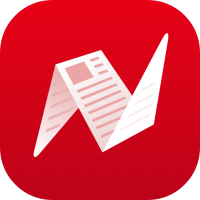 This is original content from NewsBreak's Creator Program. Join today to publish and share your own content.