CLEVELAND, OH — The chair of Case Western Reserve University's Department of Computer and Data Science, Vipin Chaudhary, will play an important role in a new $20 million artificial intelligence (AI) institute. This institute will be a part of an extensive federal initiative aiming to bring AI to more Americans.
The new grant was announced by the U.S. National Science Foundation (NSF). Chaudhary will be the co-primary investigator on the project, collaborating with Dhabaleshwar Panda, an Ohio State computer science and engineering professor, who will lead the project. The focus of the project itself is to build AI systems suitable for agricultural and wildlife management systems.
Researchers from the Ohio State University, Case Western University, as well as Indiana University will be operating the AI Institute for Intelligent Cyberinfrastructure with Computational Learning in the Environment, shortened as ICICLE.
The collaboration doesn't stop there, however, as they will also partner with a dozen other universities to achieve their goal of building the state-of-the-art cyberinfrastructure needed to connect more people with AI such as farmers and wildlife managers.
The new institute is part of a larger $220 million NSF-led program intended to fund 11 institutes. In the words of the NSF, ICICLE has the aim of aiding in the creation of "a national infrastructure that enables artificial intelligence at the flick of a switch."
With all of the necessary infrastructure (computer hardware and software) ready, Chaudhary said that it is the perfect time to expand the application of AI into many different aspects of daily life. The homes and businesses of Americans everywhere will greatly benefit from this technological improvement.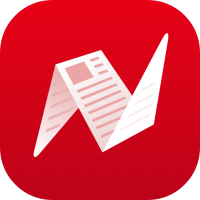 This is original content from NewsBreak's Creator Program. Join today to publish and share your own content.