CLEVELAND, OH — AT&T has recently contributed $10,000 to PCs for People as part of a nationwide commitment to bridge the digital gap during the pandemic.
PCs for People is an organization focusing on digital inclusion and bringing low-cost computers to families with low-income. The contribution from At&T will help PCs for People continue to grow its staff and capacity to reach more families in need in the Cleveland area.
In reaching its mission, PCs for People does not skip the environmental sustainability agenda. It accepts computers in any condition and refurbishes the computers before they reach landfills so that the computers can be used again.
While students of the Cleveland area prepare for the new school year, AT&T is collaborating with Cuyahoga County Public Library to collect gadgets such as smartphones, tablets, computers, and even some accessories, whether these gadgets are functioning or not. The items that have been collected will be given to PCs for People to be refurbished and then distributed.
Items that are accepted for this initiative include desktop PCs (of a version no later than the last 5 years), laptops, smartphones, tablets, device chargers, keyboards, computer power supply, and computer mice. The distribution will start on August 6 and continue until August 22 at Cuyahoga County Public Library branches as well as AT&T retail stores.
AT&T is committed to bridging the digital divide with more than $2 billion over the next 3 years by offering low-cost broadband for education institutions and consumers alike. It also offers high-quality resources for education and community investment through AT&T Connected Learning, a program with the aim of connecting students to the necessary skills, opportunities, and resources in order to achieve success.
PCs for People Chief Innovation Officer Bryan Mauk said that the collaboration between PCs for People and AT&T enables them to enhance their capacity in offering computer equipment as well as training and support. He said, "Their support has a great impact and helps our work toward digital inclusion for everyone."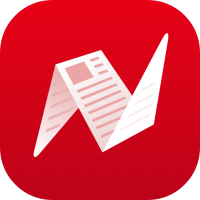 This is original content from NewsBreak's Creator Program. Join today to publish and share your own content.