MEDINA, OH – Children are at risk of getting summer colds easier than other groups of age these days. Laurel Roach-Armao, MD, a pediatrician at University Hospitals Rainbow Medina Pediatrics, believed that this is caused by the quarantine and stay-at-home protocols following the current outbreak. As the result, the children's immune systems are not exposed to cold and flu viruses for an extended period of time.
As the cold virus circulates, another virus that requires special concern is the respiratory syncytial virus (RSV). The case of this virus often appears in the spring, fall, and winter where it might lead to serious lung infections in young infants, premature babies, children and adults with a weak immune system, and older adults with lung conditions.
"Children are usually exposed to RSV the first year of life, but many babies were not exposed as they normally would be during the pandemic," Dr. Roach-Armao says.
In most occurrences, RSV is not critical, but it is easily spread through airborne droplets. RSV stays in solid surfaces such as doorknobs and might infect those who are in contact. The symptoms shown are runny nose, cough, and fever. The loss in appetite, tiredness, irritability, and trouble breathing can also be found in some young infants' cases.
With the rise of the cases, many young infants are hospitalized in the past few months. CDC reported that cases caused by RVS resulting in 58,000 children under 5 and 177,000 adults around 65 and older being hospitalized.
RSV and other common colds have similar symptoms to COVID-19, the difference is that COVID-19 leads to more serious complications. Dr. Roach-Armao advises people to undergo the COVID-19 test if they feel concerned about their symptoms.
Dr. Roach-Armao says people who are concerned about their symptoms should be tested for COVID-19. Also, symptomatic adults and children should say at home and avoid spreading their germs.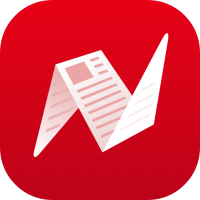 This is original content from NewsBreak's Creator Program. Join today to publish and share your own content.