CLEVELAND, OH — Amy Backus, the James C. Wyant Director of Athletics at Case Western Reserve University, has announced the promotion of Jay Garfield to Head Athletic Trainer.
"Jay Garfield has the experience, the personality, and the top-notch care for our student-athletes to be named as our new Head Athletic Trainer in Sports Medicine at CWRU," said Backus. "I am excited to have him lead the support for our teams, trainers and coaches as we turn the tide on a tumultuous year in athletics and return to competition this fall."
Garfield began working as an assistant athletic trainer for CWRU Sports Medicine staff in January 2020, especially with the women's soccer, wrestling, and men's and women's tennis teams.
Garfield arrived at CWRU after serving as the Head Athletic Trainer at Notre Dame College in South Euclid for the preceding 19 years. He handled all areas of the athletic training department at Notre Dame, which included 23 intercollegiate sports and three club teams. Since 2006, Garfield has been an adjunct professor at Notre Dame, where he has taught a range of health science classes.
Garfield graduated from Hiram College in 1993 with a bachelor's degree in art/photography and a minor in exercise and sports science. He also has a master's degree in injury prevention and performance enhancement from California University of Pennsylvania, after graduating in 2007
Garfield worked for Keisel Physical Therapy and Sports Medicine until 1995, after graduating from Hiram. From 1995 until 2000, he worked at University Suburban Sports Medicine, where he was the athletic trainer for all 13 sports at Brush High School.
In addition, from 2011 to 2013 Garfield provided athletic training coverage for the Cleveland Barons U18 Elite Hockey Team and the AU Junior Olympics in 1999.
"I am very excited to start in my new role," said Garfield. "This is a great place to work with great people. My family is excited about the new position and to continue to be a part of the Spartan family."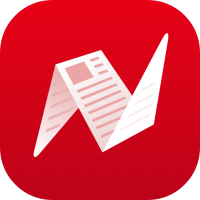 This is original content from NewsBreak's Creator Program. Join today to publish and share your own content.