KIRTLAND, OH — A group of Lake County leaders working to address the equality issues of minority and low-income populations, is looking for potential students to receive free career training and education at Lakeland Community College. Their mission is to identify Black and Hispanic residents from low-income communities who want to attend college but lack financial or social assistance.
The county prosecutor, NAACP, Lake County president, judges, police chiefs, county public defenders, preachers, county commissioners, school superintendents, college leaders, social services organizations, and Hispanic outreach agencies are among the community leaders working in this effort.
As racial concerns began to surface nationwide in recent years, the group formed "Begin the Conversation" (BTC) to explore and improve race relations and justice in Lake County.
BTC's most recent effort was the creation of a scholarship for low-income minorities in Lake County who want to continue their education after high school but don't believe they have the financial resources, resources, or support to do so. The Lakeland Foundation, Lakeland Community College's charitable arm, will administer the scholarship's funding.
"BTC members live and work in our local communities, and we have the connections and ability to identify individuals who would benefit from this program. So, for example, our pastors are sharing the news with their congregations, which in turn spread the word in the community. School superintendents are sharing the word with those in the local school systems who can refer individuals. We are also there to encourage and support the students as they move through the program," said Vanessa Clapp, Lake County Public Defender and co-chair of BTC.
Those who have completed a college education are more likely to have work options that will improve their quality of life. The abilities and skills that these individuals offer to Lake County communities, businesses, and organizations will benefit them as they graduate from college and begin working in the community.
"We will do everything we can do to make them successful and see them through completion of their education," said Amy Sabath, director for government relations at Lakeland. "The applicant might know what program they are interested in, but if not, we will help guide them through counseling to find the program, degree, certificate or other training that they choose."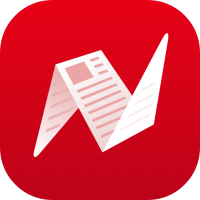 This is original content from NewsBreak's Creator Program. Join today to publish and share your own content.