HIGHLAND HEIGHTS, OH – High cost, the lack of adaptability, low margins, and everything related to cash loss happened and kicked many entrepreneurs out of business. Luckily, online business is now an option for those who want to start or even continue their business.
Rather than letting you off the hook of conventional problems, an online business can be more profitable and benefitting than a conventional business. Here are nine reasons why online business is the better choice nowadays.
Global Exposure
When you're putting your business in the digital space, the audience for your business is growing wider. Now that your business is accessible to people around the world, you can now figure out how to market your business or product just like offline businesses do. Optimize social media and copywriting to engage with your audience.

The Future of Business
The COVID-19 outbreak has shifted the behavior of customers around the world, from offline or traditional shopping to online shopping. This phenomenon is believed will stay happening even after the pandemic. The online business that thrives in the pandemic, will stay relevant post-pandemic.

The Power of 2021's Internet
The internet in 2021 can lead you to potential customers. You can optimize your business reach through the components existing on the internet. You don't even need to go meet your customers offline to help and take care of their issues. You just need to find methods and approaches to lead people to your website.

Work From Everywhere
With your business running on the digital space, the digital space accessed through your computer, and your computer on your hands, you are free to choose where you will work as you are working for yourself.

Cut Paper Cost
Digital workspace means cutting the expenses of printing and paper. You will have the chance to repurpose the saving you earn from paper costs to more important areas of business.

Easier Access
As you run a paperless-based business, you will have to use a cloud-based storage system for your data. Through that method, it will be swift work to access the data and improve the service you will offer to customers.

Eco-Friendly
Your business will be way past paper, printer, and ink matter as its waste also damaging to the environment. Lowering your dependence on paper lets your business become more supportable as you are accommodating the safety of this planet.

Niche Businesses Friendly
If you are selling a specific kind of item, digital space might work in your favor. People on the internet tend to search for a specific item that might put your product or service into their personalized algorithm. This will let you gain specified customers faster than doing it traditionally.

Personalization
Through online business, you can feature customization for your product that best suits each of your customers, instead of letting them choose the already produced products at the store.

The online business is an ever-growing and ever-developing industry. You can choose to look at it as an opportunity for your business to grow, or you can turn your back on it and continue your conventional business.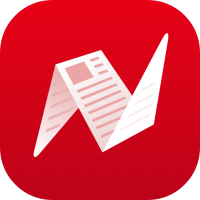 This is original content from NewsBreak's Creator Program. Join today to publish and share your own content.