CLEVELAND, OH — Jaclene Zauszniewski, the Kate Hanna Harvey Professor in Community Health Nursing at Case Western Reserve University as well as one of Case Western Reserve University's 2020 Faculty Distinguished Research Award winners, along with her research team were awarded $2.6 million to investigate stress management in dementia caregivers.
The R01 award from the National Institutes of Health's National Institute of Nursing Research, titled "Self-Management Interventions: considering Needs and Preferences of Dementia Caregivers" is worth $2,651,767 and runs until January 2024.
The award draws on Zauszniewski's 30-year career as a pioneering researcher in psychiatric-mental health nursing and a globally renowned leader in resourcefulness research and self-management treatments at Frances Payne Bolton School of Nursing.
"Given the lengthy downward progression of dementia, caregivers are faced with a long-term commitment to providing care, during which they experience seeing a family member transition from independence and self-sufficiency to complete dependency on others in order to have their basic needs met," she said.
The act of caring for someone with dementia is viewed as a vocation for which the caregiver is unprepared, according to the study. Zauszniewski also stated that there are three distinct milestones in dementia care that may or may not occur for all caregivers of dementia patients.
Zauszniewski has been the primary investigator on 22 research funds and co-investigator on 14, as well as leading 24 education and training programs totaling approximately $30 million since joining the Case Western Reserve faculty in 1992.
"Our goal is to provide supportive intervention for those caring for someone with dementia, particularly during these transitional periods of caregiving for persons with dementia," Zauszniewski said.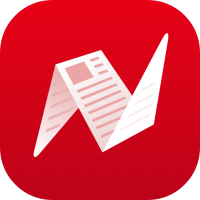 This is original content from NewsBreak's Creator Program. Join today to publish and share your own content.