CLEVELAND, OH — A Cleveland Clinic research reveals that adults with obesity, who had access to chronic weight management medications in conjunction with their employer-based weight management program, lost considerably more weight than adults who did not have access to the medications. It was published in the JAMA Network Open journal.
"The research results support the need to treat patients with a multidisciplinary weight management program that incorporates safe and effective medications to lose weight and maintain weight loss," said Bartolome Burguera, M.D., Ph.D., chair of Cleveland Clinic's Endocrinology & Metabolism Institute and primary investigator of the study. "Doctors prescribe medications to treat some of the health consequences associated with obesity, such as hypertension and type 2 diabetes. However, medications for weight loss and chronic weight management are underutilized."
Obesity is a complicated condition caused by a combination of genetic, environmental, and biological factors. Obesity is a chronic disease that requires long-term treatment, thus, a lifestyle intervention focusing on nutrition and exercise is typically insufficient.
Several prescription drugs for weight loss and chronic weight management, commonly known as anti-obesity medications, have been licensed by the US Food and Drug Administration (FDA). They do, however, have inadequate health-care coverage.
The goal of the Clinic's research was to see how anti-obesity drugs worked in conjunction with a multidisciplinary, employer-based weight management program.
The pragmatic clinical study was done in the real-world context of a workplace health plan over a year at a single site. Between January 2019 and May 2020, 200 adults with obesity (BMI of 30 or more) who were enrolled in the Cleveland Clinic Employee Health Plan were included in the study. Participants received access to a comprehensive weight control program as part of their health coverage.
Eligible individuals were randomly assigned to either a weight management program with FDA-approved anti-obesity drugs or a weight control program alone in this real-world study. The weight-loss program was delivered through monthly shared medical appointments (SMAs) that included nutrition education and a multidisciplinary approach.
The five components of the weight management program: diet, physical exercise, hunger control, sleep, and mental health were addressed during the monthly SMA visits, which emphasized on establishing a better lifestyle. Some SMAs were conducted virtually due to the COVID-19 pandemic.
Participants of the study who had access to anti-obesity medications lost considerably more weight at 12 months (-7.7%), whereas those who are only in the weight management program lost less (-4.2%).
62.5% of participants in the group who had access to the medications lost at least 5% of their weight, compared to 44.8% in the group who only had access to the weight management program. Additionally, participants who had access to weight-loss medications were more likely to attend SMA.
"Many patients see improvement in their health when they lose 5% of their weight," said Kevin M. Pantalone, D.O., first author of the study and an endocrinologist at Cleveland Clinic. "Based on our study results, access to anti-obesity medications combined with a multidisciplinary weight management program provides a more effective treatment compared to a weight management program without access to these medications."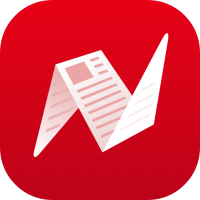 This is original content from NewsBreak's Creator Program. Join today to publish and share your own content.