CLEVELAND, OH — While the county as a whole has loosened COVID-19-regulations, Amy Edwards, MD, a pediatric infectious disease specialist at University Hospitals' Rainbow Babies and Children Hospital, emphasizes the importance of unvaccinated children wearing masks in crowded indoor situations.
In the United States, the fast-spreading COVID-19-mutation known as the Delta variant has established itself. The new variation has revived concerns about how to keep children safe, particularly as another school year approaches.
Fully vaccinated people have strong protection against the Delta variety, which now accounts for the majority of new COVID-19-infections in the country, according to research. However, due to poor vaccination rates in many parts of the country – and the fact that children under the age of 12 are not yet eligible for vaccines, the virus has plenty of room to spread.
Furthermore, Dr. Edwards explains that much is still unknown about Delta because data from India, where it originated, is unreliable.
"India has the most experience with it, but they were so overwhelmed—the data coming from there isn't close to being accurate," she says. "What that means is we have to wait and see how the Delta variant will behave in the population. By fall, it's going to be very clear what the Delta variant is going to do."
COVID-19 continues to pose a very low risk of severe disease and death in children. COVID-19 is usually transmitted to children by an adult, such as a parent, caregiver, or relative. According to Dr. Edwards, adult immunization is the best approach to safeguard unvaccinated children.
Parents should consider immunization rates and infection rates in their area when assessing risk to their children. For example, as of last week, less than 30% of the population in some Ohio counties has been fully vaccinated, while nearly 50% of the population in Cuyahoga County has been fully vaccinated.
"I think the new normal is focus on what's happening in your region, in your schools and workplaces," Dr. Edwards says. "It's become a more localized concern."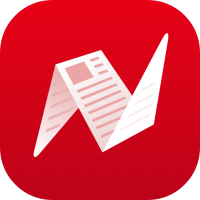 This is original content from NewsBreak's Creator Program. Join today to publish and share your own content.