AKRON, OH – Dan Horrigan, the Mayor of Akron, will be having his speech on the 2021 State of the City Address on the evening of August 9, 2021, followed by a live musical performance and servings of food at Akron's "Central Park", Lock 3 Park, hosted by Akron Roundtable.
Mayor Horrigan will talk about the current challenges and obstacles to economic recovery and systemic change, as well as planned programs and goals for Akron in 2021 and the following year. He will also address the distribution of $153 million funds under the American Rescue Plan.
The 2021 State of The City Address will continue its preceding years' initiatives which are allocating the profits of the event to benefit the "Russel M. Pry Memorial Scholarship at The University of Akron School of Law", in remembrance of the late Summit County, Russ Pry, who was also a friend and mentor to Mayor Horrigan.
The State of the City Address is a speech delivered annually by the mayors or city managers. The tradition has been adopted by towns in the states is still continues to be held. Mayor Harrigan as the 62nd Mayor of Akron is currently in his second term.
Through his leadership, he focuses on Akron's economic improvement and the civic wellbeing of the neighborhoods. He is also working to build a fair and opportunity-rich economic environment as well as enacting innovative and service-oriented policies. He aims to improve the transparency level and the effectiveness of the City.
The public can start booking their tickets on July 19. More information regarding ticket sales can be found here.
The event will be broadcasted live through the Mayor's Facebook page and published on the City's social media channels.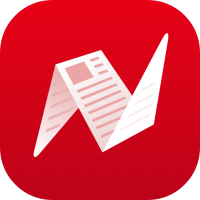 This is original content from NewsBreak's Creator Program. Join today to publish and share your own content.