AKRON, OH — A major lean campaign kicked off nearly 18 months before the projected commencement of Akron Children's Hospital's $30-plus million Beeghly campus emergency department addition, with the goal of saving 15% off the estimated project costs.
A full-scale cardboard mock-up of the space in a former Kmart Super Store temporarily rented by the hospital was at the center of it. The goal is for ED employees, architects, and construction trades contractors to be able to touch, feel, and experience the complete layout as if they were walking through a blueprint.
Most importantly, they could spot areas where improvements might be made to increase workflow and efficiency before a single nail is hammered and any change is made to the existing site.
"Getting the design right at the beginning of the project is critical. Architects are excellent at crafting floorplans, but those plans don't always translate in two dimensions to the clinical teams who will be using the space," said Brian Lapolla, vice president of facilities, planning, construction and public safety, Akron Children's Hospital. "The cardboard mockup provides a real-life experience of the space before the building starts construction – down to the smallest details like medical gas outlets and light switches. It is extremely difficult for an architect or contractor to fully understand Akron Children's emergency department's future state workflows, which is why it is so valuable to have the clinical and support teams partner with the designers."
Similar "integrated lean project delivery" exercises were carried out at Akron Children's for the Kay Jeweler's Pavilion and the Considine Professional Building extension, both of which resulted in 20% or greater construction savings.
"By going through this integrated process to increase efficiencies and eliminate waste, we've been able to provide high-quality spaces ahead of schedule and 15-20 percent below market value estimates for healthcare spaces. This is tangible savings to the organization in addition to providing a high-quality space designed through the eyes of a child," Brian said.
According to Kellie Witkoski, operational excellence leader lean, "boot camps" began in July 2020. The team performed "future state" questionnaires to determine what the staff l loved and hated about their existing environment, and then created a list of desires and needs for the new space. According to Witkoski, the surveys resulted in more than 100 desired modifications.
After the cardboard barriers were erected, various workshops were held. The teams assessed patient flow in a variety of scenarios, considered infection control in the design, thought about where each piece of furniture should go, and even replicated the patient drop-off experience using a full-scale parking lot layout.
"The biggest benefit happens when employees have input," Kellie said. "It boosts employee retention, improves team morale, and reduces change orders post-renovation. It can end up saving significant money in construction costs."
The emergency department expansion project is made possible in part thanks to the community's generosity, which includes contributions from Lenny Fisher, the Cafaro Foundation, and others. Construction is expected to commence in the fourth quarter of 2021 with a spring 2023 completion date.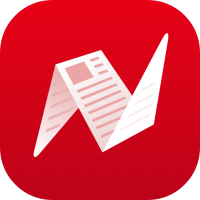 This is original content from NewsBreak's Creator Program. Join today to publish and share your own content.