CLEVELAND, OH — Historic Haunts, Detroit Shoreway's family-friendly interactive walking tour, has been revived to frighten and amuse audiences with a selection of vibrant, devious and humorous Cleveland history. Auditions are now open for the upcoming show.
Visitors will enjoy a lantern-lit, guided walking tour filled with artistic storytelling as they navigate the charming residential areas surrounding Gordon Square Arts District, presented by the West Clinton Block Club in collaboration with Near West Theatre and the Detroit-Shoreway Community Development Organization.
In this tour, audiences will travel back in time to a century ago by stepping into the world of some of Cleveland's most renowned and infamous people from the post-pandemic era.
In the 1920s, Cleveland gained some of its most well-known landmarks, including Tower Terminal, Gordon Square Arcade and the Playhouse Square theaters. It signaled the end of the long-fought women's suffrage fight, the start of a contentious prohibition and the beginning of the Jazz Age. Cleveland's baseball team even made it to the World Series.
Historic Haunts promises fun and unusual fall experience for audiences of all ages, whether it's the experience of 1921 or 2021.
For the auditions for this event, Near West Theatre requires pre-registration before the actual audition. Anyone interested can visit their website through https://www.nearwesttheatre.org/.
For this non-musical theatre performing opportunity, Near West Theatre is looking for 35 - 40 people, ages 14 and older, of all genders and races. There is no requirement for a previous theatre experience, and both speaking and non-speaking roles are available.
The theatre can only cast people aged 14 and above due to safety concerns; however, children aged 7 and up are welcome to audition if a parent is also planning to audition and participate as a cast member. Juggling, roller skating, sideshow and street performer acts are all welcome to audition.
After Labor Day, rehearsals begin for the entire cast on September 7 and 8. Individual scene work will begin Sunday, September 12, giving tremendous flexibility for individuals with constrained schedules. The entire cast will be called from October 4 to 7 for the final dress and tech rehearsals, with performances on October 8 and 9.
The theatre can arrange flexible scheduling for selected actors supposed there are problems or if they are unable to follow the regular schedule. To do so, actors must submit their conflicts so that the theatre can prepare a better schedule plan.
The show's director will decide whether or not to have in-person auditions. Case-by-case acceptance of video submissions will be made. Prior approval for video submissions must be obtained from the Stage Manager. Individuals who have gotten the full COVID vaccine can wear masks to their comfort level, whereas those who have not received the vaccine are required to wear a mask in the theater.
The audition will be held on Thursday, July 29, 2021, from 6:00 p.m. to 9:00 p.m. at Near West Theatre, 6702 Detroit Ave, Cleveland, OH 44102-3018.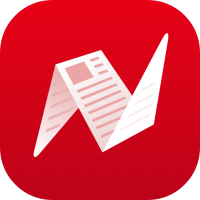 This is original content from NewsBreak's Creator Program. Join today to publish and share your own content.