CLEVELAND, OH — This summer, the Near West Theatre will reopen its doors for a full season of virtual and real performances.
From September 11 to 19, Near West Theatre invites back to the virtual stage a second installment and original play, titled Rise: The Reconstruction Project, after an enormously popular Rise program last summer and fall.
Mariah Burks, a longtime NWT participant and recently appointed Director of Engagement at Dobama, will direct this performance, which will be an original piece created by the minds of twenty-six creative youth and cultivated by the capable hands of Mariah Burks, a longtime NWT participant and recently appointed Director of Engagement at Dobama.
This production corresponds with the twentieth anniversary of 9/11—a topic tackled by the company and NWT alumni—and falls into the theatre's Fall Youth production slot in September.
A live production of Disney's The Little Mermaid, the widely popular hit, will follow closely in November to ensure a riotous crowd for their Holiday Intergenerational show, which runs November 19 – December 5.
The Fantasticks, well renowned for their intimate staging and popular song "Try To Remember", will have its first-ever live black box presentation at the theatre in the New Year. The Fantasticks holds the impressive title of being "the longest-running production of any kind in the history of American theatre". The Fantasticks will be on stage from February 11 to February 20.
The season will come to a close with the ultimate musical theatre classic, Rodgers + Hammerstein's Cinderella, which will enchant spectators from March 25 to April 10. A classic Broadway reworking that maintains its loyalty to the original R+H notion of a lasting story told through a floating musical soundtrack and beautiful writing.
"Everywhere you look, there's potential in bringing this eclectic mix of musicals to Near West this year," says Trinidad Snider, Near West Theatre's Artistic Director. "We're activating every stage—virtual, mainstage, and black box, to make our 43rd season happen. We know these productions will bring opportunity to the voices and people we love to celebrate most—the often unsung. We can't wait to serve up surprises at every turn."
"Although we believe the worst health challenges of COVID are behind us, we will continue to feel the impact it's made on operations for many months ahead. We have embraced what our environment has given with creativity and passion to the mission," says Mike Obertacz, Near West Theatre's Executive Director. "We're staying responsive to our community's needs, have added several new events and programs, and are taking this season's shows one at a time."
At Near West Theatre, Pay What You Can is the standard ticketing, although a donation of $15 per ticket is suggested. Throughout the season, audition information and show tickets will be made available. Visit www.nearwesttheatre.org for additional information.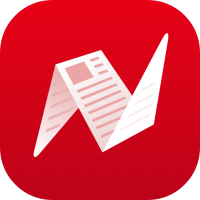 This is original content from NewsBreak's Creator Program. Join today to publish and share your own content.