CLEVELAND, OH — One of Great Lakes Brewing Company's most well-known and critically acclaimed beers gets a brand-new design! For the first time ever, Oktoberfest, their three-time World Beer Championships Gold Medal winner, will be available in 12 oz. cans for a season of tailgates, dinner parties, bonfires, and watching your favorite football or MMA matches!
Oktoberfest's easy-drinking flavor is as meaty as it is approachable, making it a world-class model of a timeless German signature. Rich aromas of caramel and baked bread waltz together joyfully as earthy hops keep a soft pace, making Oktoberfest a celebration of all things malt! O'zapft is! Oktoberfest is here now!
Oktoberfest is now available in 12 oz. Can 12-Packs, 12 oz. Bottle 6-Packs as well as 12-Packs that people can buy at the GLBC gift shop. The tap version will be open for purchase soon at GLBC brewpub.
Starting on Monday, August 2, Oktoberfest will ship in all of their distribution markets in 12 oz. Can 12-Packs, 12 oz. Bottle 6-Packs, 12 oz. Bottle 12-Packs, and Draft. Here is the fact sheet about the beer itself and the recognition it received:
Fact sheet:
Alcohol by Volume: 6.5%
International Bitterness Unit: 20
Pairs up well with: Roast pork loin, potato pancakes, and wiener schnitzel
Malts: 2-Row Base Malt, Munich, Caramel 45
Hops: Mt. Hood
Awards and Recognition:
World Beer Championships: 5-Time Medal Winner
Gold Medal, 2017 Championships
Gold Medal, 2011 Championships
Gold Medal, 2008 Championships
Silver Medal, 2007 Championships
Silver Medal, 2004 Championships
Beverage Testing Institute: 93 Points
RateBeer: 98 Style Rating
BeerAdvocate: 91 "Outstanding" Rating | Ranked #3 Globally
Check more about Great Lake's Oktoberfest by clicking here.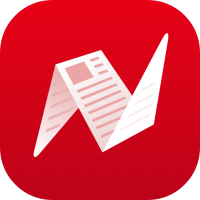 This is original content from NewsBreak's Creator Program. Join today to publish and share your own content.