Huron, OH - The Fire department of Huron is looking for a full-time firefighter paramedic.
The role of this job is to provide emergency medical care and treatment, fire elimination, handling dangerous material, prepare fire along with medical records, give hospital and other medical facilities with patient Infos which include condition as well as treatment needed to be done for patients.
They will also work with rescue equipment, partake in rescue services, and answer alarms along with providing emergency medical service as well as transport.
To be eligible, applicants must be a certified level 2 firefighters and paramedics with the State of Ohio. The shift for this job is a California Swing Shift with 56 hr work week. There also will be healthcare benefits, as well as a pension.
The hiring process for this job will be application and interview, if the applicant passes the first stage, they will be chosen for a background investigation to see if the prospect has a prior criminal record or not, and finally, there will be a psychiatric evaluation. This is an emergency hiring process, which means written and Physical Abilities Testing (PAT) will not be available in this hiring.
The salary for being a full-time firefighter paramedic started with a probationary pay at $45,700 per year (or around $3,808,33 per month). After three years working for the department, the wage will increase to $65,300 per year (or around $5,441,66 per month).
The deadline for this job is on Friday, July 23 at 12:00 Pm. Interested applicants can apply by going to The city of Huron website here.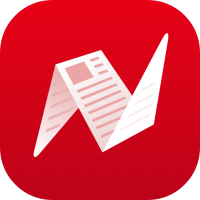 This is original content from NewsBreak's Creator Program. Join today to publish and share your own content.