CLEVELAND, OH – Holden Forests & Gardens is accepting applications to fill the Guest Service Representative position for Cleveland Botanical Garden. The position is a part-time position where you are required to work an estimated 29 hours per week with availability to work on weekends, evenings, and holidays when required.
As a Guest Service Representative, you will be assigned to the Guest Services department. You will be providing customer service as well as educating guests, selling admission, promoting membership, managing retail stores, and creating a positive environment at Cleveland Botanical Garden.
You will also be asked to assist merchandise and supplies maintenance, assist event planning, respond to phone calls, maintain the cleanliness and safety of the workspaces, complete performance evaluations, and perform other duties as needed.
To be considered, you will have to meet certain qualifications and skills such as experience in retail and customer service, passion in public, families, and children working environment, appropriate verbal and written communication skills, ability to work in a team and individually, problem-solving skill, availability to work with or without reasonable accommodation, and passing the criminal background check along with substance screening.
This position also requires you to have effective vision and hearing, understand instructions in English, stand or sit for a period of time, work in any weather conditions, walk and work on a wet, uneven, and slippery terrain, lift and carry things up to 30 to 45 pounds, as well as perform other basic outdoor activities.
If you were accepted, you will be provided with training and supervised by the Associate Director of Guest Services & Retail. You will be paid $13 per hour.
Should you be interested, you can apply and learn more about the position here. Your application will be reviewed immediately and the opportunity will stay open until it is filled.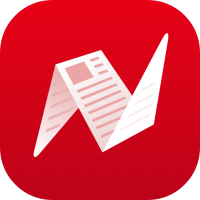 This is original content from NewsBreak's Creator Program. Join today to publish and share your own content.