CLEVELAND, OH — On July 14, the Greater Cleveland Partnership or GCP was awarded a $1.9 million federal grant totaled in five years to establish the Minority Business Development Assistance Center – Ohio or MBDA Center in Cleveland.
The grant is intended to help Minority Business Enterprises (MBEs) with annual revenues of more than $500,000. The MBDA Center will link the efforts of minority business-related initiatives across the state and create a mutually supportive infrastructure with the ability and resources needed to help MBEs expand faster.
The MBDA Center will leverage on and expand on GCP's collaborative activities, which include:
- CommitCLE: A program in which sixteen companies have pledged to increase spending on supplier diversity by a significant amount.
- Inclusion Marketplace: A virtual marketplace that connects MBEs with businesses interested in purchasing their goods and services.
- Business Growth Compass: A web-based evaluation tool that connects small businesses with resources such as financial aid, grant opportunities, marketing and strategic planning.
"Historically, we have been a leader in designing and deploying programs to support and close the opportunity gaps for MBEs," said Brian Hall, Senior Vice President and Executive Director of Equity & Inclusion at GCP. "This grant provides an outstanding opportunity to collaborate with partners and build capacity to help scale MBEs."
The center will recruit business advisors to work with chosen MBEs throughout the state, linking them to programs and other resources that will help them develop.
"This initiative is essential to advancing both growth and prosperity," GCP President & CEO Baiju R. Shah said. "Ensuring our region is one of inclusive opportunity for both businesses and individuals is fundamental to accelerating our region's economy."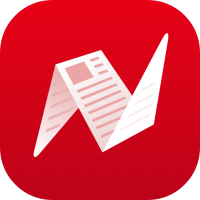 This is original content from NewsBreak's Creator Program. Join today to publish and share your own content.