ELYRIA, OH — A new report from The US Department of Education's College Affordability and Transparency Center shows that out of all the two-year colleges in Ohio, Lorain County Community College has the lowest cost for education.
Furthermore, the report also shows that the net price of LCCC has put it in the top 10% of the nation's most affordable schools. On top of this, LCCC has also received a ranking as the most low-cost bachelor-granting institution in Ohio, along with being the 17th most affordable in the country.
Tuition, fees, books, supplies, and living expenses are all included in LCCC's net price of $3,135, excluding scholarships and grants from the calculation. On the national average, most two-year public institutions cost $7,435, whereas four-year public institutions cost $8,462—more than twice LCCC's net price.
"We are proud of the fact that we are able to offer the highest quality educational programs to our community at a tuition cost that puts education within the reach of all individuals," said LCCC President Marcia Ballinger, Ph.D. She further noted that more than 80% of students at LCCC are earning their degrees with the help of some form of scholarship or financial aid.
Aside from all the scholarships, financial aid, and LCCC's commitment to providing affordable tuition rates, the college also has a program called LCCC's College Credit Plus. This program gives high school students the opportunity to earn college credits while they are still in high school. This year, over 44 percent of graduates of Lorain County High School have earned LCCC credits, and it saves their families more than $5 million in tuition costs.
Another cost-saving option is that as soon as students are ready to take their education further, LCCC has the University Partnership program which offers over 100 bachelor's as well as master's degree programs from 14 universities and colleges. For a bachelor's degree, this model saves students an average of $74,000 for their education.
Students enrolled in the University Partnership program can study classes at LCCC for two or three years before continuing their education at one of the 14 partner universities on the LCCC campus.
The College Affordability and Transparency Center was founded in order to assist incoming college students gain a better understanding of the true cost of higher education. The Integrated Postsecondary Education Data System is used to update the rankings every year (IPEDS).
LCCC has been included in the four-year institution list for the second year in a row, despite being classified as a community college. This is due to LCCC's bachelor of applied science in microelectronic manufacturing. At the May 2021 commencement, the college recognized the program's first three graduates.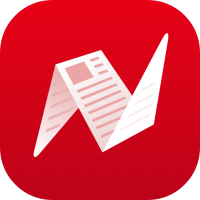 This is original content from NewsBreak's Creator Program. Join today to publish and share your own content.