Akron, OH - Akron Ascent Innovations or AAI, a University of Akron's startup, signed an Asset Purchase Agreement with a significant, worldwide technology enterprise that will look to further expand the technology platform created by AAI.
Professor Dr. Shing-Chung Josh Wong invented the bio-inspired technology used by AAI, which results in the potential to produce sustainable solutions for a wide range of industrial and consumer applications. Before the acquisition, AAI and the buyer were involved in a strategic joint development program for almost a year.
"Our buyer's global scope will enable them to bring products based on AAI's technology to market worldwide to meet the growing demand for sustainable materials," says AAI President and CEO Barry Rosenbaum. "They also have a wealth of technology and application development expertise, which we believe will accelerate the commercialization of the AAI technology platform for the benefit of a wide range of customers."
AAI was established in 2012 after Rosenbaum and Wong partook in one of the first National Science Foundation (NSF) I-Corps Teams programs.
Following that, the company secured $1.6 million in funding from the National Science Foundation's Small Business Innovation Research (SBIR) program, grants from Ohio Third Frontier, and other strategic investments from private companies and Ohio angel investors.
For the last eight years, AAI has sustained strong support from Bounce Innovation Hub, University of Akron Research Foundation, University of Akron faculty and students, as well as excellent mentors from the Northeast Ohio innovation and entrepreneurship community. "We could not have achieved this milestone without their support," Rosenbaum said.
"As a startup company that grew out of the NSF I-Corps program, we could not be more pleased with AAI's success," says Elyse Ball, University of Akron Research Foundation executive director and I-Corps Site instructor. "Startup asset acquisitions are rare, and AAI validated our vision of the importance of customer discovery. Now, our goal is for other Akron startup companies to follow their path."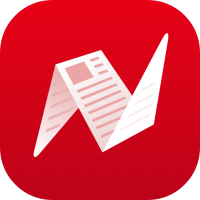 This is original content from NewsBreak's Creator Program. Join today to publish and share your own content.