AKRON, OH — With the worst of the COVID-19 outbreak behind us, this summer appears to be much brighter than the previous one. We're reuniting with relatives, arranging vacations, and gradually returning to restaurants, stadiums, and concerts. Despite these encouraging signs, many parents are concerned about the impact of the pandemic on their children's academic performance.
While tutors, camps, and school-based summer enrichment programs may be on your child's agenda, don't forget the tried-and-true solution to "summer slide" worries: pick up a book.
"Reading to children not only improves a child's vocabulary skills, like recognition of sounds and letters, and a child's listening skills, it also promotes healthy, nurturing relationships with loved ones," said Dr. Jessica Foster, director of Developmental-Behavioral Pediatrics at Akron Children's Hospital.
"When you hold your child close while enjoying a book together, you can both relax, de-stress and enjoy the creativity and fun of the pictures and stories. Children who spend time enjoying books from a very young age are much more likely to grow into young people who are excited to read on their own."
Here are some tips to get your child engaged with a book daily:
Every day, set aside time to read. Continue to read aloud to your child at bedtime or another time regularly, even if he or she is reading independently.
Summer reading programs are offered by most public library systems, with rewards awarded to children who read a certain amount of books. They also provide a wide range of activities, from arts and crafts to teen literature discussion groups.
Listen to a book while you take a long drive, or even at home. Audiobooks are now available and easy to access, be it from your nearest public library or from apps. Furthermore, you can even host a little get-together with your neighbors to read a book or two with their children.
It's important to keep the reading activities fun, said Dr. Foster. Don't push your child if they're not yet inclined to a daily reading time. Remember to slowly introduce them to the fun of reading, instead of making them feel like it's a punishment.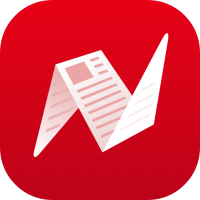 This is original content from NewsBreak's Creator Program. Join today to publish and share your own content.